Chibi-Robo
Universe
Chibi-Robo
Availability
Unlockable
Final Smash
Giant Chibi-Robo
Chibi-Robo
is one of the Unlockable Characters for Super Smash Bros. Ragnarok. This little hero's goal in life is to make people happy, while not much of a speaker Chibi-Robo is a sturdy and efficient robot often going up against and defeating robots much large than itself. In addition it lives in a small house called the Chibi-House that is in the shape of its own head. Chibi-Robo may be limited by his need to recharge his watts every now and again but that doesn't stop him going far and wide to perform his duties.
Moveset
| Special | Move |
| --- | --- |
| Neutral Special | Electro Stab |
| Side Special | Appliance Lance |
| Up Special | Plug Whip |
| Down Special | Plug In |
| Final Smash | Giant Chibi-Robo |
| Paired Smash | Super Whip |
Pairing
A new feature in Super Smash Bros. Ragnarok, pairing has a secret ability in which if both characters perform Final Smashes together. Every Character has a partner that gives both Final Smashes a 5% Damage Boost when performing a Paired Smash.
Special Pair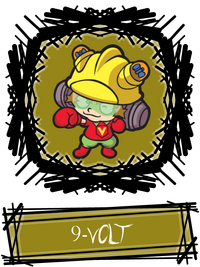 Mini Heroes