Bashmaster
Universe
Donkey Kong
Availability
Unlockable
Final Smash
Grape Smasher
Bashmaster
is one of the Unlockable Characters for Super Smash Bros. Ragnarok. A member of the Snowmads, Bashmaster is a giant Polar Bear who has a love for Grape flavoured Icicles. Be careful though as if he loses one he goes into an uncontrollable rage and fights with intense and chaotic fury. He wields a massive hammer that can dish out huge swings.
Moveset
| Special | Move |
| --- | --- |
| Neutral Special | Spike Basher |
| Side Special | Grapecicle Spike |
| Up Special | Polar Headbutt |
| Down Special | Iceberg Stomp |
| Final Smash | Grape Smasher |
| Paired Smash | Grape Bomber |
Pairing
A new feature in Super Smash Bros. Ragnarok, pairing has a secret ability in which if both characters perform Final Smashes together. Every Character has a partner that gives both Final Smashes a 5% Damage Boost when performing a Paired Smash.
Special Pair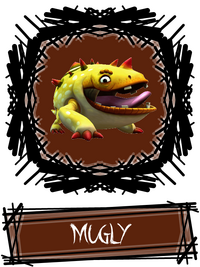 Monstrous Guardians