Hello! Here is a dojo for Super Smash Bros. Heroes. Newer updates are on top.

Thu March 18
Princess Peach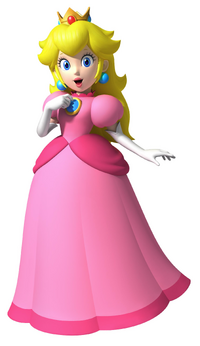 Preety and pink princess, Peach, makes a comeback to Super Smash Bros. games. She can defeat everyone she want, even Mario or Bowser. Her loyal minions will help her in many hard situations.



Thu March 18
Mario
Nintendo mascot, Mario, return to this game. He have good jumping abilities, as you know. Some of his attacks are complety revamped, making them very unique. There is a rumor, that say if Mario is in team with Princess Peach or Yoshi, something special will happen.


Thu March 18
Super Smash Bros. DS!
You know some old Super Smash Bros. games right? We now have now game in the series...

SUPER SMASH BROS. HEROES!!!


As you know, it will have new things like new characters. Sure, it will use some old characters, but they will be revamped for that, as if they're all new characters! We will post all things about the game here. So...


WAIT FOR MORE!!!