Super Smash Bros. Destiny
Developer(s)
Orchilias Studios,
Sora Ltd.,
Namco Bandai
Publisher(s)
Nintendo
Platform(s)
Nintendo Switch
Release Date(s)
 ???
 ???
 ???
 ???
 ???
Mode(s)
1-8 Players local & online
Age Rating(s)
ESRB: T for Teen
Genre(s)
Fighting
Media Included
Currently Unknown
"Super Smash Bros. Destiny" is a game currently under development by Nintendo in association with Orchilias Studios. Its release date is currently unknown, but is rumored to be somewhere in late 2018, or early 2019.
Gameplay
The game includes several different modes. They fall under these categories:
SMASH
Standard game modes to be played locally. (1-8 players)
4-Player Smash: Duke it out with friends or against CPUs!
8-Player Smash: Play with up to 8 fighters at once!
Tourney: Battle against up to 128 combatants in tournament-based play!
All-Star: Fight all the members of the roster, with limited healing items. (Now, up to 4 players can play at once!)
Special Smash: Smash with custom rules and tweaks!
Competitive Practice: Battle against friends or competitive level AI, with standard competitive rules on viable stages. Perfect for players who want to prepare for tournaments or organized Smash events!
Games and More
Game modes different from standard battles, that offer a different Smash experience. (1-4 players) Details on some game modes here.
Classic Mode: Fight through battles of randomly generated opponents to get trophies, customizables, and more!
Adventure Mode: Returning from Melee, journey through unique stages and fight against opponents to reach the end!
Story Mode (WIP): A narrative involving all the Smash characters. Full story here.
Arcade: Fun mini-games, including
Home-Run Contest
Multi-Man Smash
Boss Battles
Trophy Rush
Master/Crazy Orders
Event Match: Challenging battles with set rules and characters. Can you beat them all?
Vault
A place where you can view your Smash records and achievements.
Characters
Starting Roster
Unlockable Characters
DLC Characters
Mushroom Kingdom's Terror Pack
Hyrule's Nightmare Pack
Poké-Pack
Veteran's Return Pack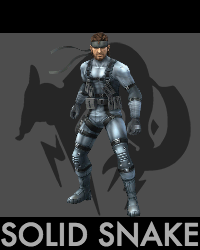 * = Also available at launch
Assist Trophies
Coming Soon!
Bosses
Coming Soon!
Stages
Starting Stages
Coming Soon!