Below is a list of all 2 assists in Super Smash Bros. Crusade.
Henry Fleming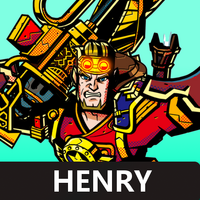 Series: Codename S.T.E.A.M.Assist Category: Offensive
Henry Fleming is a new Assist Trophy, who debuted in the 2015 game Codename S.T.E.A.M. Henry is the main protagonist of the game, and is hired by Abraham Lincoln to defend Earth from an incoming alien invasion.
When Henry appears on the battlefield, he'll use his signature weapon, the Eagle Rifle, to fire long-range shots at opponents, or use the Eagle Strike attack to fire an explosive eagle that homes in on opponents. This Eagle Strike will create bursts of steam that roam the battlefield, clouding the view of anything that walks into that area. Henry will attack until he runs out of steam, which will run out extra fast if Henry is attacked by opponents, but Henry will not flinch.
Plague Knight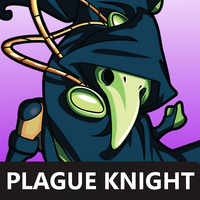 Series: Shovel KnightAssist Category: Offensive
Plague Knight is a new Assist Trophy, who debuted in the 2014 game Shovel Knight, and rose to prominence as a playable character in the 2015 expansion pack Shovel Knight: Plague of Shadows. Plague Knight was one of the Order of No Quarter villains in the original game, and is the main protagonist of the expansion pack. Plague Knight's appearance on the battlefield is a sign that opponents should be careful. Plague Knight is a crazy character who jumps around and throws out all sorts of bombs. Plague Knight throws about 3 different types of bombs every type he is summoned, with a large variety of potential attacks based on his moves from Plague of Shadows.
Ad blocker interference detected!
Wikia is a free-to-use site that makes money from advertising. We have a modified experience for viewers using ad blockers

Wikia is not accessible if you've made further modifications. Remove the custom ad blocker rule(s) and the page will load as expected.