I was bored and wanted to make a page, DWI. By the way, unless I missed a spelling error or you, for some impossible illogical stupid reason, you have art for the page, DO NOT EDIT.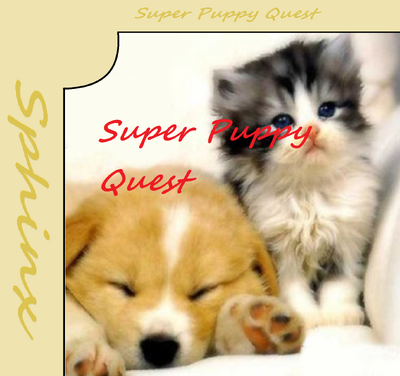 Super Puppy Quest is a platformer game for (some console that will be named someday) a remake for (insert other future console name that will be added soon) is rumored, but not confirmed.
TO BE FINISHED (IN CASE OF EMERGENCY, DELETION IS COMPLETELY, ABSOLUTELY, UNQUESTIONABLY REQUIRED)
Ad blocker interference detected!
Wikia is a free-to-use site that makes money from advertising. We have a modified experience for viewers using ad blockers

Wikia is not accessible if you've made further modifications. Remove the custom ad blocker rule(s) and the page will load as expected.