Classic Levels Pack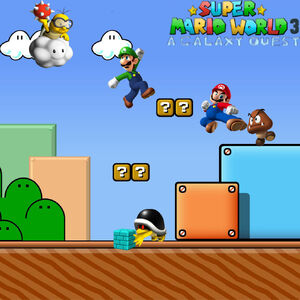 The teaser picture, featuring Mario, Luigi, Lakitu, a Giant Goomba and a Brick Beetle
Release Date: July 13, 2012
Cost: 5 Dollars.
Additions:

​A new planet called Return to the Bits featuring levels based on the classic games of the franchise like Super Mario Bros., Super Mario Bros. 2, Super Mario Bros. 3 and Super Mario World.
A new move to Mario, Flying Kick, press Jump and after the Attack button to mario do a Flying Kick.
Added a new enemy, Brick Beetle.
Power Pack
Teaser picture coming soon.
Release Date: July 20, 2012.
Cost: 2 Dollars.
Additions: