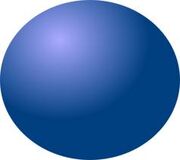 Super Mario Universe: The Darkness Adventure is part of Mysterious 7. Its based on dark stuff. It has its own signature power-up, Dark Mario. Now you have to save four, Peach, Amy, Daisy and Cream. Having a new boss, Vector.
Characters
Playable 
| Mario | Already Unlocked | The moustached hero is back to save peach! Will he make it to the end? |
| --- | --- | --- |
| Sonic | Already Unlocked | The fast hedgehog is back again to save his friend (or love), Amy. Will he make it to the end? |
| Luigi | Already Unlocked | The green hat guy is back to save daisy. Wil he make it to the end? |
| Tails | Already Unlocked | The two-tailed fox has come to save Cream. Will he survive till the end? |
| Silver | Buy for 100 coins, with Sonic playing | The hedgehog from the future has come to help save the girls. His special Glow ability allows him to see in the dark, well, everyone! |
Stolen
| Princess Peach | While the rest try to save the others, she is saved by Mario! |
| --- | --- |
| Princess Daisy | Luigi has to save daisy, again! |
| Amy | Can may be saved by sonic? We'll have to wait and see |
| Cream | Tails will save her! again? no!!! |
Ad blocker interference detected!
Wikia is a free-to-use site that makes money from advertising. We have a modified experience for viewers using ad blockers

Wikia is not accessible if you've made further modifications. Remove the custom ad blocker rule(s) and the page will load as expected.