Super Mario Sunshine 6
Developer(s)
JurpLuke

Fantendo

Publisher(s)
Fantendo
Platform(s)
3DS
Release Date(s)
America 2016 March 2nd

Europe 2016 March 2nd
Japan 2016 April 2nd
Asia 2016 March 3rd


Age Rating(s)
3+
Predecessor
Super Mario Sunshine 5: Dark water
Bosses
World 1-9 Boss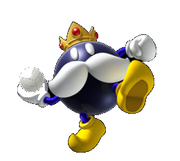 Big Bob-omb
Big Bob-omb appears again, he can now from Bob-ombs out of his mouth! He appears in "The Big Bad Top" World.
World 2-10 Boss
Elder Boo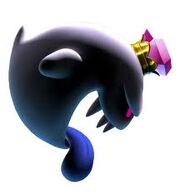 Elder Boo is very Toxic. He spits out Poison onto the floor and you, if you step in this poison, you will stick and evey 5 seconds you will love one life, tro get out you will need to shake your 3DS until you bounce out.
World 3-9
Section heading
Write the second section of your page here.
Ad blocker interference detected!
Wikia is a free-to-use site that makes money from advertising. We have a modified experience for viewers using ad blockers

Wikia is not accessible if you've made further modifications. Remove the custom ad blocker rule(s) and the page will load as expected.