Ad blocker interference detected!
Wikia is a free-to-use site that makes money from advertising. We have a modified experience for viewers using ad blockers

Wikia is not accessible if you've made further modifications. Remove the custom ad blocker rule(s) and the page will load as expected.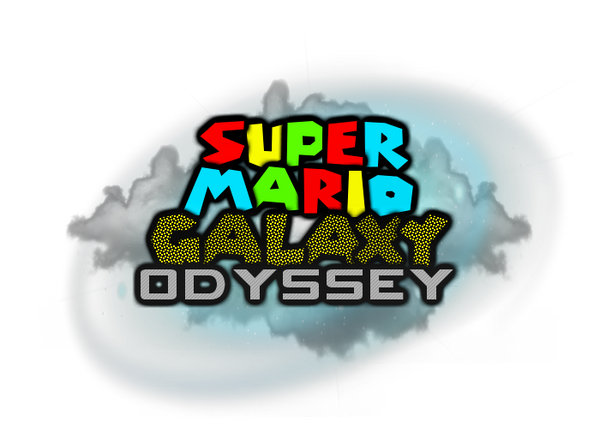 Super Mario Galaxy Odyssey

Super Mario Galaxy Odyssey boxart

Developer(s)
Brock Productions
Publisher(s)
Nintendo
Platform(s)
Wii U
Genre(s)
Action/Adventure Platformer
Release Date(s)
June 10th, 2015
June 17th, 2015
July 1st, 2015
July 1st, 2015
July 4th, 2015
Mode(s)
Single Player, Multiplayer
Age Rating(s)
ERSB: Everyone
PEGI: Ages 3 and older
CERO: All Ages
Media Included
Wii U Optical Disc
Super Mario Galaxy Odyssey
is an upcoming action-adventure platformer video game developed by
NepetaLast
(t∣b∣c)
and published by
Nintendo
on the
Wii U
on July 4, 2015. It is the third entry in the Super Mario Galaxy series and brings back many of the same mechanics as well as new ones, plus a much deeper and slightly darker storyline than in the first game. Rather than the Comet Observatory or Mario's Faceship, the game takes place in Mushtown and features many launchstars which launch Mario to the galaxies. The game features much more exploration with levels that are open. The game was well received by critics for introducing new features and using them well.
It was announced on June 16th, 2015 that the game would receive DLC, adding new Battle Mode stages and 20 extra stars to the game, costing $10, and that more would likely be available in the future. Additionally, those who got the Collector's Edition would automatically receive the DLC for free. A few people were critical about this but many accepted it and were glad that they would be getting even more content.
Plot
Once every 100 years comes a grand event called the Star Festival, where thousands of Star Bits and Power Stars rain down from the heavens. On one of these days, Princess Peach invited the hero Mario to her castle, but when he arrived, Bowser appeared! The great beast called down to Mario and told him his plan to command the entire universe by encassing all those oppose him in crystals and using his power to corrupt them. Bowser then calls upon a gigantic crystal to fall upon and encase Peach's Castle and turns it a sickly shade of power, corrupting those inside! Mario uses his spin to break the crystal but sees that a horrible fate has fallen upon the castle its courtyard.
Mario then journeys around the castle, using the launch stars gifted to him by lumas to travel to distant lands and collecting Power Stars, then using their power to uncorrupt the courtyards. However, as he goes, he sees more and more people being corrupted by Bowser's evil power. As Mario reaches Peach at the top of the castle, hoping to uncorrupt her, she erupts in a geyser of evil energy, exploding into space, and Mario follows her. Bowser's last resistance is a super mega cannon that he threatens to use to destroy the Mushroom Kingdom; however, Mario defeats Bowser there and takes control. Using all 7 Crystal Stars and 90 Power Stars, Mario uses the canon to blast through into the Koopa Dome, where Bowser's Crystalizer is being held. When there, Mario finds dozens of "time rift generators", small machines which are able to create rifts in time that can send people back into the past.
After hopping from rift to rift, Mario finally arrives at his destination and faces off with Bowser in his all powerful Crystal Bowser form, capable of encasing Mario forever from a single hit, but with the might of his spin dash, Mario defeats his enemy. However, his defeat causes a massive movement in the Crystalstructor as it moves and reveals its limbs and that, on the inside, a cosmic entity has formed; Cosmic Rosalina. She explains to Mario that this whole thing was orchestrated by her; she, like all other cosmic beings, was created by Rosalinas negative energy created by her tragic story.
Her plan had been simple enough; she used the power of time rifts, generated by crystal friction, to go back to when Bowser Jr. was but a boy and turned him into an evil koopa bent on universal domination, then far in the future she would use his mighty power and supplement it with her own to conquer the universe and encase the entirety of it in crystal. Then, she thought, nothing sad would ever happen again. Mario is in awe of this horrible plan was begins fighting her. Although it is tough, he manages to cause her to pause - for a minute, but it is clear that Mario has no hope in beating her without an advantage.
However, nearby, Peach forms, having been uncorrupted through some unknown means, and tells Mario that he can use the time rifts to stop the monster. Mario does this, luring Cosmic Rosalina through dozens of scattered comets, until he reaches a time rift generator and uses it to create a time rift right on top of Cosmic Rosalina. Then he sets the time to thousands of years in the past, before Rosalina was ever saddened, and because of her lack of negative energy, Cosmic Rosalina ceases to exist; atleast, Mario believes so. Content in her victory, Mario and Peach leave home. However, as they go, the time rift generator used to defeat Cosmic Rosalina begins shaking and flashing...
The Final Chapter
After collecting all 200 Power Stars (which can be done by defeating the final boss), the time rift suddenly explodes into a gigantic black hole. Mario is alerted by a Luma and heads back to the black hole, and when he gets there the black hole suddenly turns into a gigantic Cosmic Rosalina. She explains that being sent back in time only enabled her to feed off any negative energy, not just Rosalinas, and that she has emassed the power of 200 Green Stars, rivaling only Mario's 200 stars, but that her's will be more powerful if only slightly. Just then, Baby Luma appears and reminds Mario that they can turn into a single Power Star, but can't turn back.
Reluctantly, Mario asks the Baby Luma to do so, and uses the power of 201 Power Stars to launch himself into Cosmic Rosalina and split her into 200 Green Stars which suddenly disperse throughout the universe. Mario hugs the Power Star that Baby Luma turned into and heads off to collect the Green Stars, as old Time Rifts suddenly emerge. Mario continues to collect green stars until he has collected all 200 of the Green Stars that were dispersed. After collecting them, they all merge into a single galaxy: the Green Galaxy. This level is then visited by Mario and proves to be one the most challenging levels in the game.
After finally beating the level, Mario finds a pleasant surprise at the end: Baby Luma! The two finally reunite and head off together, happy that Baby Luma was not lost forever. As they leave, Rosalina arrives and sees a small mirror on the ground; looking into it, she sees her Cosmic Form looking back. Rosalina simply smiles and throws the mirror into a nearby black hole and flies away.
Gameplay
The gameplay of the game is very faithful to the other Mario Galaxy titles, and does not have too many differences. The ones that are there, however, are quite big. The first of these is the new Launch Stars. A select few of these work the same as before, simply launching Mario to a new destination with a fancy animation, but a majority now have a new feature: as Mario is flying, he can be controlled. He can fly along to the side of the screen while still going forward, similar to the Kid Icarus Uprising style of flying. He can also spin and ram into things to damage them. Some galaxies use this the entire time, while some use it rarely or not at all.
Another change is that the overworld is now Peach's Courtyard. This vast area encompasses the entire exterior of the castle as well as a little inside of it. As Mario collects Crystal Stars, more areas are opened up to him, allowing him to explore more areas. He launches off to different stars by using the Launch Stars and Cannons scattered about, each going to about 2 or 3 different galaxies, usually with 3 Cannons or Launch Stars in each section of the courtyard, adding up to an average of 8 or so galaxies for each area. This means that there are a larger amounts of stars than there were in previous games, more than 120.
Star Cycle
Another new feature in the game is the ability to ride the Star Cycle in specific areas of the game. This motocycle is composed of a special Power Star in its wheels which can be collected after completing the sections. Mario rides the cycle and automatically rides forward along the ground, but shaking the Wii Remote controls the speed that goes at; shaking it fast enough enters him into Superstar Mode, going extremely fast and able to break through walls, but this consoles 4 Starbits for every second it is used.
Multiplayer
Like previous games in the series, multiplayer is possible in this game in the form of the
Co-Star Luma
, but the idea has been expanded. Any 4 of the connected Wii Remotes can be used to control the Co-Star Luma, and the Gamepad's touchscreen can also be used, allowing for a maximum of 5 Co-Star lumas at one time. However, to balance this, every action a Co-Star Luma makes drains a single Star Bit away from the count. Thus, they must make sure that their actions count. Each of the players has a different color; purple, orange, green, blue, and grey, and their cursors match this color, as well as the bulb on their Luma's head, although it's body will stay orange.
However, there is another mode: Helper Mode. In some levels, Mario might encounter either Luigi or Blue Toad, and a second player can take over and control them. Then, for the rest of the level up until either the Power Star or a specific point, they can help Mario take on challenges. Luigi has slippier control than Mario but can jump higher, while Blue Toad is faster but can't jump as high; both can spin jump, despite not having Baby Luma by their side. Not all galaxies have these characters, so only galaxies that have been fine tuned to the multiplayer aspect will include them.
There is one final mode: Battle Mode. This mode can be played with up to 2 people locally or 8 people online. The players can either choose to race each other to the finish, choosing one of many regular stars; or play on one of the special Battle Mode Arenas where they must complete certain objectives and come out on top. Special items can be collected in both of the variations to hinder the others, and in the Arena Variation players can stun eachother with power-ups or shells.
Battle Arenas
| Arena | Description |
| --- | --- |
| Treebop Bridge | A giant bridge suspended over nothing, held up my giant trees. Players must avoid falling and ground pound enough switched to make an exit star appear, and then all race to it! |
| Green Greens* | Looks like the classic first world from Kirby, with a giant Whispy Woods in the center which blows on the closest player. This must be utilized to fly up the tree and grab the star at the top. |
| Hyrule Castle* | Like the classic location from the Zelda series, there are many different hallways to transverse. There are 101 purple coins, and whichever team grabs the most wins. |
| Mute City* | A giant racecourse in the sky, a classic track from the F-Zero series. Players must avoid the cars and race to the finish. |
Arenas with asterisks (*) next to their name are DLC only
Battle Mode Items
| Item Name | Effect |
| --- | --- |
| Fire Flower | Powers up the user and everyone on their team with a Fire Flower |
| Ice Flower | Powers up the user and everyone on their team with a Ice Flower |
| Double Flower | Powers up the user and everyone on their team with a Double Cherry |
| Yoshi Egg | Spawns a Yoshi in front of the user. |
| Stunner | Stuns everyone on the opposing team |
| Red Launch Star | Launches the user and turns them into their Red form. |
| Teleporter | Randomly teleports someone on the opposing team |
Prankster Comets
Prankster Comets once again return to the game, serving a similar purpose. In large, openworld levels, they appear at specific
Comet Pads
after collecting that galaxies
Comet Medal
and collecting another Power Star. When they do, Mario can visit the Comet Pad and interact with the Comet Orb which incases a Power Star. Doing so will cause the galaxy to change and the star to be released to somewhere else; then, Mario must collect the star, going through the changed galaxy which changes depending on the type of comet.
In linear levels, the comet can be selected from the star menu, where Mario will come into the level with the changes already in place and the star already scattered. Otherwise, it is pretty much the same. There are many types of comets which can appear, depending on the color of the comet. When multiple colors are in effect, the orb will slowly switch between the colors. They are listed below:
Controls
GamePad/Pro Controller
| | |
| --- | --- |
| | Jump, select |
| | Star Spin, go back |
| | Switch GamePad view |
| | Pause game |
|  L | Move, navigate menu |
|  R,  | Move camera |
| / | Crouch |
| / in midair | Ground Pound |
| / + forward on  L +  | Long Jump |
| / + | Backward Somersault. |
| / + left or right on  L +  | Sideways Somersault. |
| + (after landing) | Double Jump |
| + (after landing) + (after landing) | Triple Jump |
| Tap on  | Shoot Star Bit |
| Shake or / | Star Spin |
Wii Remote
| | |
| --- | --- |
| | Jump, select |
|  + point | Shoot starbits |
| | View map |
| | Pause game |
| | Move, navigate menu |
| | Move camera |
| | Camera behind |
| | Star Spin |
| | Crouch |
|  in midair | Ground Pound |
| + forward on   +  | Long Jump |
| + | Backward Somersault. |
| + left or right on  +  | Sideways Somersault. |
| + (after landing) | Double Jump |
| + (after landing) + (after landing) | Triple Jump |
Enemies
| Name | Description |
| --- | --- |
| Amp | Amps are black, steel orbs that fly in a circle around a set point. If Mario is hit by it, he will be electrocuted, making him hurt and keeping him in place for a few seconds. |
| Baddie Box | Baddie Boxes are semi-common "enemies" which are hard to defeat. Their main attack is spawning enemies, and they don't move nor do they hurt Mario directly. |
| Bandits | These masked fiends resemble Shy Guys and will pop out of hidey-holes and steal something of Mario, usually shells or silver stars. A single spin defeats them. |
| Banzai Bill | Banzai Bills are shot by big Bullet Blasters and are bigger than normal. |
| Beach Koopa | After jumping on a koopa and knocking them out of their shell, they turn into Beach koopas until they can return to their homes. Slow and easy to kill. |
| Biddybud | Biddybuds always come in groups of five and can be jumped on in succession for twice the usual points. Each of the group walk around in the same pattern, one behind the other. |
| Big Bone Piranha Plant | A large version of the Bone Piranha Plant. |
| Big Urchin | A large version of the Urchin. |
| Big Wiggler | A big version of the Wiggler, sounds like a train. |
| Bill Blaster | Shoot out bullet bills whenever Mario is a significant distant away. |
| Blargg | These big lava creatures appear out of lava and try to swallow Mario. |
| Bloomin' Piranha Egg | Thrown by Lakitus, Bloomin' Piranha Eggs will hatch into Piranha Plants when they collide with the ground. |
| Blooper | Bloopers appear in underwater areas and swim toward Mario at a fast speed. |
| Bob-omb | Bob-Ombs are released by Bob-Omb Hatches. Mario must stomp on them and use them to blog up things, or they will blow up themselves. |
| Bomb Boo | Similar to the Bob-omb, but latches onto Marios hand when he spins near it, and while latched, Mario will begin to spin it around like a lasso until it collides with something and explodes. |
| Bone Goomba | A goomba which can be stomped on, but will reasemble himself eventually. Mario cannot spin him, and must use some special powerup to defeat it, or simply knock it off a cliff into a black hole. |
| Bone Piranha Plant | A piranha plant made of bones, reasembles itself after being jumped on, cannot be defeated except with specific powerups. |
| Boo | Mario will usually encounter these enemies in haunted level, sneaking up on him. He must look them in the eyes to get them to stop, and they can only be defeated with a well time Hyper Nova. |
| Boomerang Bro | These brothers are elite forces in the Koopa Troop. They take several jumps to kill, and they throw their big boomerangs which will come back to them. |
| Bramball | This foe will often walk around circular or tubic planets for eternity, until Mario jumps on its orange head. Runing into its long legs will cause Mario some pain. |
| Brolder | The rock enemies can be jumped on to immobolize them, and then Mario can spin to pick them up and spin to throw them, using them to hold down switches. Often seen near lava. |
| Bullet Bill | These bullets are shot from Bullet Blasters and lock in on Mario, eventually exploding. Mario can use them to his advantage by learing them to objects that need to be blown up. |
| Buzzy Beetle | In their first 3D Mario appearance, these enemies are not affected by spinning, and jumping only makes them hide in their shell, which can then be picked up and thrown, but not taken underwater. |
| Chargin' Chuck | These enemies are tough to beat, appearing with strong helmets that take multiple hits to knock off and charging at fast speeds. Sometimes they do other things, like throw baseballs at Mario. |
| Cheep-Cheep | Cheep-cheeps are fish that appear sometimes in water, swimming towards Mario and attempting to hurt. They sometimes will also jump out of water at him. |
| Chomp Pup | Chomp Pups are little chomps that roll around on planets, often in circles, not in straight lines. They can be defeated only with Hypernotas and Spin Bushes. |
| Chomp | These chomps are chainless and large, rolling around planets in a single path. Because they can't turn, they will either roll off of the platform, into something else, or around a round planet. |
| Choppah | Chomppahs are flying enemies that have helicopter-like winds on around their torso, allowing them to fly. When they fly over Mario, they will drop and try and hit him with their spike. |
| Circling Boo Buddies | Circling Boo Buddies are tiny little ghosties who fly around in a cirlce, attempting to touch Mario and sting him. |
| Clampies | Clampies are clam-like enemies that like to close their mouths and hide precious items from Mario. Maybe they want to protect the items from being used? |
| Climbing Koopa | Climbing Koopas are rare enemies only seen on climing areas, such as honey, grates, and vines. By jumping on their head, climbing down onto them, or pounding on the other side, they're gone. |
| Cluckboom | Cluckbooms appear in many levels, hovering above Mario and dropping bombs. Mario can spin at just the right time to pick up the bombs and throw them. |
| Coin Coffer | Coin Coffers are rare enemies that are usually given as a prize. Upon being jumped on, they will release many coins and star bits, perhaps even something more important. |
| Conkdor | Conkdors are ostrich-like birds that try and ram their head into Mario, but get it stuck when they miss. Then, the head can be jumped on or spinned upon. |
| Cooligan | In snow themed levels, Cooligans will sometimes be seen riding down slopes, attempted to ram into Mario to hurt him. Spinning changes their directory, sometimes making them activate secrets. |
| Cosmic Clone | Cosmic Clones will spawn at a specific point, and follow Mario's movements exactly, but with a little lag. They will keep spawning until Mario does something, and can't be killed otherwise. |
| Crabber | Crabbers show up, usually on beach levels, and try to sidestep into Mario and claw him. They can only be defeated by a spin from behind. |
| Digga | With half their body being Drills, Diggas have a hard time moving besides just drilling through the ground. Watch out for them, though! |
| Draglet | Draglets fly in one a single plane, never moving up or down, and will try and fly into Mario or hit him with their fireballs. |
| Dry Bones | Dry Bones are tough-to-defeat enemies who can reassemble themselves after being hit. The only way to defeat them is to get rid of the bones or freeze them. |
| Electricity Shooter | Appearing similar to FLUDD, the Electricity Shooter shoots balls of electricity at Mario, isntantly defeating him. Very rare. |
| Elite Octoomba | These ones are big octogoombas. They stand far away and shoot projectiles that Mario has to spin back at them. He doesn't have to be very precise, though. |
| Falling Spike | Standard obstacles, fall from the ceiling. |
| Fire Bar | Multiple balls of fire stringed together in a chain, swinging together. Hard to avoid. |
| Fire Shooter | Like electriciity shooter, but instead of instantly defeating Mario, it just makes him shoot up with a burnt bum. |
| Fishbone | Found in water, shoot straight at Mario. |
| Fishin' Lakitu | Hover over Mario with a prize, and he has to catch it. |
| Fizzlit | Hop into Mario, and when he gets close, sink into the ground and create a puddle of electrified... goo. |
| Flaptack | Fly over Mario and flap down with their spikey behind. |
| Flipbug | Big beetles with hungry front teeth. Must be ground pounded to stun them. |
| Fliprus | Seal-like dudes that stand at the top of snowy hills and throw rolling snowballs down. Like Spike's balls, but they get bigger as they go! |
| Fuzzy | These dirty guys like to infest places, going along tracks, rails and pipes. Watch out; if one latches on, it'll drain your star bits! |
| Galoomba | Found mostly underground or in dirty places. Like Goombas, but blue, and more powerful. |
| Gargantua Koopa Troopa | Just a normal koopa... except for their giant size! Their name doesn't lie! |
| Goomba | The most basic enemies around. They run at Mario and are taken out with one jump. |
| Goombeetle | A Goomba with a helmet. Can't be jumped on unless spinned out. |
| Grand Goomba | A giant goomba. What's more to say? |
| Gummit | Pretty much just targets for Mario to unleash his rage on and collect points in minigames. |
| Hammer Bro | The Elites of the Koopa Troop. Throw hammers and take quite a beating to defeat for good. |
| Heavy Para-Beetle | Unlike regular Para-Beetles, these sink with weight. |
| Ice Bro | Getting hit with an ice ball won't be good for Mario's health, and being stuck in an ice cube won't help his adventures either! |
| Icy Piranha Plant | Just like a Venus Fire Plant... but cool to the touch! |
| Inky Piranha Plant | Inkys like to shoot their stuff at the screen and block it out for a while. |
| Jack O' Goomba | A ground pound will do these foes in when a regular jump cannot. |
| King Bill | A GIANT bill! Launched from the King Airship, and must be reflected back. |
| Kleptoad | These little rascals like to run around planets with precious treasure, and Mario has to snatch it back. |
| Koopa Paratroopa | For the first time in a 3D Mario game, these enemies appear. They fly, and jumping on them will knock off their wings. |
| Koopa Troopa | Can't be defeated normally, and jumping or spinning forces them into their shells, where they can be picked up. |
| Lakitu | Cloud-ridding koopas who hover over Mario and throw spiny eggs at him. |
| Lava Bubble | These kritins jump out of lava just when Mario jumps, hitting him in the middle. |
| Li'l Brrr | Kinda like bubbles. They float over land and try to hit Mairo. Deactivated until they go into cool again by spinning them. |
| Li'l Cinder | Lil'l Brrrs, but hot! |
| Li'l Sparky | These guys will float over the ground and attempt to shock Mario. |
| Madpole | Ain't that a clever little pun? These dudes swim around at the top of water and try to bop Mario. Easy to avoid |
| Magikoopa | Magic koopas - who would've guessed? They like to teleport and pop up somewhere, just to launch some magic at Mario. Watch out for it! |
| Magmaargh | MARGH |
| Mattermouth | Never fall into dark matter. Trust me. And these guys are the little buggers that chomp around platforms, spreaing their awful goo. Horrible. |
| Mecha Cheep | Like a cheep, but a robot, also. Generated by Bowser Jr's SubRobo. |
| Mechakoopa | Launched by airships. They walk around like a wind-up toy, cuz that's what they are! Mario can jump on one and spin it to pick it up, but watch out for it's explosion! |
| Mega Fuzzy | Nothings more scary than this giant parasite. Disgusting. Mario should stay away from it's awesome life sucking powers! |
| Morty Mole | Jump out of walls and spook Mario. |
| Muncher | Munch on Mario. |
| Ninji | Jump up and down in place. |
| Octoguy | Stronger than Octoombas. |
| Octoomba | Shoot rocks from their snouts. |
| Para-Biddybud | Fly forward and rise up when Mario stands on them without being light. |
| Piranha Plant | These little buggers like to snap right at Mario. So disrespectful. |
| Super Thwomp | A gigantic thwomp. Like, super huge. Luckily it has some holes in it, so when it comes crashing down, you can just get inside. Stand behind it and trick it into pounding into a black hole! |
Power-Ups
| Icon | Description |
| --- | --- |
| | This classic Mario power up, the Fire Flower, returns once again, but with some changes from Galaxy 1 and 2. Rather than having a time limit, Mario now gets to keep the power-up as long as he wants until he is either hurts, falls in water, or passes through an Anti-Fire Flower gate. When using the power, Mario is able to spin and throw fireballs, or walk on lava or through fire without being hurt for a few seconds, although after a short while he will take damage and lose the power-up. This power-up is commonly used in Romp Comets. |
| | The Ice Flower is a returning power up from Super Mario Galaxy. It is similar to both its appearance in that game and the Fire Flower in this game Once collected, Mario turns into an icey form of himself, and any water he stands on will be frozen. Additionally, he can throw ice balls by spinning which will freeze enemies, put out flames, and form a path of ice as it bounces over water. Also, if Mario starts skating on ice he will move faster. Finally, he can survive super cold winds for as long as needed. The power-up will last until Mario is hit or goes near a heat source like fire or lava. |
| | The Cloud Flower is a powerup that was introduced in Super Mario Galaxy 2 and continues on into Odyssey. This power-up gives Mario 3 Clouds that follow him, and whenever he spin jumps, they appear underneath Mario; however, once he uses up all 3 Clouds, he can no longer do this. He also gains the ability to be light, so he can stand on clouds and flowers, just like the Bee Mushroom. He loses this powerup whenever landing in water or getting hit. |
| | The Bee Mushroom power-up is rare in this game but still appears, mostly in the honey areas. It allows Mario to fly for a limited amount of time, cling to honey walls, and be light so he can stand on flowers and clouds. He can also only talk to Bees in this form, apparently being able to communicate only when being pwowered-up. Mario loses the power-up when he falls in water, uses a launch star, or gets hit. |
| | The Boo Mushroom appears in all the spooky levels but is still quite rare. It allows Mario to float by pressing the A Button and turn invisible by spinning. Going invisible makes Mario unable to be hurt by enemies and able to go through certain materials. Mario will lose the powerup when he goes into water, is hit by an enemy when not invisible, touches a light, or goes in a launch star. |
| | This power-up turns Mario into Spring Mario, which allows him to hold the A button and spring really high, as well as walk oddly in a sort of jumping fashion which lets him go up steep slopes with easy. This powerup is usually found in mechanical areas and is lost when Mario is hit, falls in water or uses a launch star. |
| | This mushroom is quite common and is similar to the Cloud Flower and the Bee Suit in that it makes Mario floaty and light, allowing him to jump farther and stand on clouds or flowers. However, it also allows him to talk to Whittles, float on the wind, jump higher than before, and most importantly, perform a complete double jump by spinning in the air. The powerup is lost when going near flames or getting hit. |
| | This power up allows Mario to have a clone of himself that will duplicate every move he does. It often is optional but getting to the end with it will unlock something else, since some switches require multiple copies to use. The powerup is lost when a copy is hit or falls. |
| | When Mario collects this, he turns into Note Mario. In this form, spinning will cause him to toss Music Notes that explode on impact and hurt enemies. As he runs, a tune plays in the background, and if he keeps running for long enough, he will enter Hypernote form and continue running at high speeds, breaking through anything he hits and becoming invincible as a chorus of odd sounding piano notes play in the background over the normal music. |
Yoshi
| Icon | Description |
| --- | --- |
| | This hot power-up, the Blazin' Pepper allows Yoshi to go bazing fast, racing up or down walls. Lasts a little while and plays a fast version of the song in the background. |
| | The Bloon Fruit returns from before and once again allows Yoshi to take to the skys in his inflated form. But stay up to long and Yoshi'll fall down, so watch out! |
| | The Bright Berry turns Yoshi into a light bulb, lighting up the area around him and revealing secrets. |
Items
Stars
Galaxies
World 1
Galaxy
Stars
Description
Space Chase Galaxy

This galaxy features many different planets that are connected only by launch stars. There is no particular theme to all the planets, with each one having it's own. Bowser's Airships are all over the place, shooting crystals.

The Diamond Star
Mario hops from planet to planet, using the new Launch Star controls and chasing Mario's spaceship. At the end he crashed through Bowser's main ship and destroys it, releasing the Diamond Star. However, Bowser escapes.
Piranhachomp Payday
Mario continues through more planets, revisiting ones from before, leading up to a big fight with Piranhachomp.
Piranhachomp Daredevil
Mario has to beat the Piranhachomp with only one health bar.
Flower Field Galaxy

This galaxy is the traditional first grassy level. However, it is not grass, but instead the ground is covered in yellow flowers, although it is pretty similar. There are a few planets besides the large, flat main one, but they are minor. Also, Piranha Plants are everywhere!

Beat Petey
Somewhere hiding amongst the flowers is Petey Piranha, and Mario has to beat him!
Piranha Plant Exterminator
Petey has spread his mean, evil seeds all over, and Mario has to defeat all of them to win a star.
Climb the Mountain
Mario must climb up the steep mountain filled with many obstacles and enemies
Hungry Luma Secret
For a fee of 100 Star Bits, the Hungry Luma will transform into an extra planet with a Power Star on it.
Purple Coin Challenge
120 Purple Coins have been scattered about. Can Mario find 100 of them and get a star?
Piranha Plant Exterminator Daredevil
Mario must beat all of the Piranha Plants with only one health bar.
Jungle Mayhem Galaxy

This galaxy takes place at the top of a rainforest on wooden platforms and pathways suspended beneath the leaves. Rarely will Mario be able to take a launch star to go above the canopy to a planet outside of the forest.

The Yoshi and the Star
Mario finds Yoshi for the first time and rides him off to find a star, using his special abilities to progress.
Hanging Silver Stars
Mario must traverse some dangling platforms with little room for miss jumps, grabbing up 5 Silver Stars from the running Kleptoad
The Precarious Wooden Slide
Mario must slide down a wooden slide hanging from the treetops to find a star, narrowly avoiding falling off into the endless abyss
Rolly Spikey Balls
To reach a Power Star, the red hero must climb upwards, avoiding Spike's spikey balls coming downhill
Hungry Luma Secret
After being fed 40 coins, Hungry Luma will transform into a planet high above the treetops, where Mario will find a star; but first, he must defeat 5 Giga Koopas.
Cosmic Clones in Hanging Silver Stars
Mario must complete the Hanging Silver Stars mission with lots of Cosmic Clones jumping around
Goomba Romp
Mario must beat 30 Goombas in 20 seconds with only a Fire Flower
Honeybop Galaxy

Floating above the sky is a mountainous area. Looming in the distance is a great sticky honeycomb wall, and behind it is a maze-like system of caves. Hidden in the cliffsides are many secrets, and nearby in the sky there is a mysterious hive. Mario must use the Bee Mushroom to explore this odd place.

Honeycomb Climb
A large wall of honeycombs appears in the distance. Can Mario use the Bee Mushroom to climb it?
Clog the Sticky Cannons!
Bowser and his cronies have installed lots of cannons to shoot sticky honey at Mario. Can he destroy them all?
Save the Toad Brigade!
The Toad Brigade crash landed somewhere in the caves, and Mario needs to find them!
The Lost Hive
Scattered throughout the level are 5 Star Chips. Mario must collect them to open up a Launch Star to the lost hive, then ascend it to find his star
Chimp Challenge #1
Mario must complete the Chimps Challenge and get 10,000 points before the time limit is up
Honeycomb Climber Speedrun
Mario must climb the big Honeycomb wall before time runs out!
The Lost Hive Cosmic Clones
Mario must collect the 5 Star Chips and climb the Lost Hive as Cosmic Clones swarm
Treestruction Galaxy

When Bowser fled in his airship, his fleet came right through a peaceful forest and destroyed it! Now Mario must adventure through the destroyed tree trunks and leaves to find the dropped Power Stars

Amongst the Wreckage
Mario must walk amonst the destroyed trees to find the star, avoiding precarious platforming areas and evil bird enemies.
Stingby Squadron Attacks
Mario this time takes a launch star, and the rest of the level consists of him avoiding stingby attacks and spinning at just the right moment to attack.
Stingby Squadron Purple Coins
Mario must once again avoid the Stingby Squadron while collecting 100 purple coins.
Bowser's Fuel Depot

Mario catches Bowser's fleet at their Fuel Restocking area and plans to head in and stop Bowser right then and there. But can he avoid relentless airship fire?

The Sapphire Star
Mario must journey through the many refueling stations and destroy Bowser's fleet, avoiding the stations' shocks. At the end he reaches the big fuel station, powered by a Sapphire Star, and Bowser's Jr ship. After talking to him, Bowser Jr's ship turns into a large mech and Bowser Jr. gets in and starts piloting it.


BOSS: AIRSHIP MECHA
The boss fight begins with Bowser Jr. slapping Mario down from his flight onto a small ring that surrounds him, where Mario will be doing the fighting. Bowser Jr has many different attacks for Mario and he must avoid them all, then wait for the large chest cannon. When the large ball of energy is fired, Mario must spin it back, causing the mecha to be stunned and drop a Fling Star. Mario can then use it to hit Bowser Jr. This must be repeated 3 times, and each time it is harder to dodge his attacks.

After the fight, the mecha malfunctions and shoots a big blast of energy at the main fuel station, causing it to explode and all of Bowser's fleet to be destroyed. However, Bowser Jr is launched over to Bowser who catches him, then activates hyperdrive on his airship, escaping Mario. Then Mario grabs the Sapphire Star releasing by the main fueling station.

Sapphire Star Speedrun
Mario must get to Bowser Jr's airship before time runs out
Galaxy
Stars
Description
World 7
Galaxy
Stars
Description
Flower Field Galaxy

This galaxy is the traditional first grassy level. However, it is not grass, but instead the ground is covered in yellow flowers, although it is pretty similar. There are a few planets besides the large, flat main one, but they are minor. Also, Piranha Plants are everywhere!

Beat Petey
Somewhere hiding amongst the flowers is Petey Piranha, and Mario has to beat him!
Piranha Plant Exterminator
Petey has spread his mean, evil seeds all over, and Mario has to defeat all of them to win a star.
Climb the Mountain
Mario must climb up the steep mountain filled with many obstacles and enemies
Hungry Luma Secret
For a fee of 100 Star Bits, the Hungry Luma will transform into an extra planet with a Power Star on it.
Purple Coin Challenge
120 Purple Coins have been scattered about. Can Mario find 100 of them and get a star?
Piranha Plant Exterminator Daredevil
Mario must beat all of the Piranha Plants with only one health bar.
Jungle Mayhem Galaxy

This galaxy takes place at the top of a rainforest on wooden platforms and pathways suspended beneath the leaves. Rarely will Mario be able to take a launch star to go above the canopy to a planet outside of the forest.

The Yoshi and the Star
Mario finds Yoshi for the first time and rides him off to find a star, using his special abilities to progress.
Hanging Silver Stars
Mario must traverse some dangling platforms with little room for miss jumps, grabbing up 5 Silver Stars from the running Kleptoad
The Precarious Wooden Slide
Mario must slide down a wooden slide hanging from the treetops to find a star, narrowly avoiding falling off into the endless abyss
Rolly Spikey Balls
To reach a Power Star, the red hero must climb upwards, avoiding Spike's spikey balls coming downhill
Hungry Luma Secret
After being fed 40 coins, Hungry Luma will transform into a planet high above the treetops, where Mario will find a star; but first, he must defeat 5 Giga Koopas.
Cosmic Clones in Hanging Silver Stars
Mario must complete the Hanging Silver Stars mission with lots of Cosmic Clones jumping around
Goomba Romp
Mario must beat 30 Goombas in 20 seconds with only a Fire Flower
Honeybop Galaxy

Floating above the sky is a mountainous area. Looming in the distance is a great sticky honeycomb wall, and behind it is a maze-like system of caves. Hidden in the cliffsides are many secrets, and nearby in the sky there is a mysterious hive. Mario must use the Bee Mushroom to explore this odd place.

Honeycomb Climb
A large wall of honeycombs appears in the distance. Can Mario use the Bee Mushroom to climb it?
Clog the Sticky Cannons!
Bowser and his cronies have installed lots of cannons to shoot sticky honey at Mario. Can he destroy them all?
Save the Toad Brigade!
The Toad Brigade crash landed somewhere in the caves, and Mario needs to find them!
The Lost Hive
Scattered throughout the level are 5 Star Chips. Mario must collect them to open up a Launch Star to the lost hive, then ascend it to find his star
Chimp Challenge #1
Mario must complete the Chimps Challenge and get 10,000 points before the time limit is up
Honeycomb Climber Speedrun
Mario must climb the big Honeycomb wall before time runs out!
The Lost Hive Cosmic Clones
Mario must collect the 5 Star Chips and climb the Lost Hive as Cosmic Clones swarm
Treestruction Galaxy

When Bowser fled in his airship, his fleet came right through a peaceful forest and destroyed it! Now Mario must adventure through the destroyed tree trunks and leaves to find the dropped Power Stars

Amongst the Wreckage
Mario must walk amonst the destroyed trees to find the star, avoiding precarious platforming areas and evil bird enemies.
Stingby Squadron Attacks
Mario this time takes a launch star, and the rest of the level consists of him avoiding stingby attacks and spinning at just the right moment to attack.
Stingby Squadron Purple Coins
Mario must once again avoid the Stingby Squadron while collecting 100 purple coins.
Flip Beat Galaxy

This galaxy combines the basic gimmicks of both causing things to change with your spins and things which change to the beat of the music into one platforming heavy level. Can Mario gauge both his jumping timings and spin timings to the music?

Leering Flip Beast
Mario adventures through the level, avoiding Chomps and timing his jumps perfectly so as to avoid falling into a black hole, before reaching the end and fighting a big Flip Block Beast. Using both spins and timing he manages to take it out and ride an elevator to the star.
Climbing The Block Tower
The mastachioed hero must ascend the great block tower, avoiding falling to his doom, to grab a star.
Flip Beast Cosmic Clones
Mario has to traverse the Flip Beast pathway while avoiding Cosmic Clones.
Bowser's Fuel Depot

Mario catches Bowser's fleet at their Fuel Restocking area and plans to head in and stop Bowser right then and there. But can he avoid relentless airship fire?

The Crystal Star
Mario must journey through the many refueling stations and destroy Bowser's fleet, avoiding the stations' shocks. At the end he reaches the big fuel station, powered by a Sapphire Star, and Bowser's Jr ship. After talking to him, Bowser Jr's ship turns into a large mech and Bowser Jr. gets in and starts piloting it.


BOSS: AIRSHIP MECHA
The boss fight begins with Bowser Jr. slapping Mario down from his flight onto a small ring that surrounds him, where Mario will be doing the fighting. Bowser Jr has many different attacks for Mario and he must avoid them all, then wait for the large chest cannon. When the large ball of energy is fired, Mario must spin it back, causing the mecha to be stunned and drop a Fling Star. Mario can then use it to hit Bowser Jr. This must be repeated 3 times, and each time it is harder to dodge his attacks.

After the fight, the mecha malfunctions and shoots a big blast of energy at the main fuel station, causing it to explode and all of Bowser's fleet to be destroyed. However, Bowser Jr is launched over to Bowser who catches him, then activates hyperdrive on his airship, escaping Mario. Then Mario grabs the Sapphire Star releasing by the main fueling station.

Crystal Star Daredevil
Mario must adventure through the area once again, but this time with only one health bar
Galaxy
Stars
Description
Credits
Games

Characters