| | | |
| --- | --- | --- |
| | This article belongs to Lumoshi. If you do not have permission, please do not edit this page, other than correcting grammatical conventions and adding or changing categories. | |
Developer(s)
Publisher(s)
Platform(s)
Nintendo Comet
Release Date(s)
TBA
Mode(s)
Single Player, Multiplayer
Age Rating(s)
Genre(s)
3D Platformer
Series
Super Mario Galaxy
Predecessor
Super Mario Galaxy 2
Media Included
Nintendo Comet disc
Super Mario Galaxy: Cosmic Combat
is a new installment in the
Super Mario Galaxy
series, made for the
Nintendo Comet
by
Comet Gaming, Inc.
It is the third
Super Mario Galaxy
game, succeeding
Super Mario Galaxy 2
. This game will have a more expansive story than previous games and a revamped battle system, as well as a powerful new item, the
Star Staff
.
Story
Bowser is bound in an eternal prison by Rosalina after his last attempt to take over the universe. A spell has been cast on him so he cannot leave as long as he remains chained to the ground in a chamber on an uninhabited planet. The Koopalings take advantage of this and wreck the castle, and Bowser Jr. seems to be the only one determined to find their father. So, he sets out to find traces of magic that could lead to his father's location.
Sure enough, he finds Bowser and frees him. With this, the spell is over. Before they leave, Bowser states that there must be a form of magic on the planet that will sustain the magic that keeps him there. They search and find it, being a magical wand known as the Star Staff. It contains unbelievable power. Due to his loyalty, Bowser duplicates the Star Staff and gives the copy to Bowser Jr.
They leave the planet, but are struck down by Rosalina, who has discovered the magic is over. She expects that Bowser has the Star Staff and prepares for a battle, but does not realize that Jr. has one as well. A fierce battle ensues. Bowser and Bowser Jr. easily win, blasting the Observatory and Rosalina off into oblivion. However, there are casualties for the Koopas as well, as Bowser Jr.'s Star Staff is blasted into pieces, which scatter over the universe before Bowser can reassemble them.
Rosalina manages to reclaim the Observatory in her freefall, but because of Bowser's dark magic, it does not function and plummets to the ground, which happens to be only five miles away from Peach's castle, according to the position of the stars. Rosalina runs there, hoping to get assistance, but finds out too late that Bowser has attacked Peach's castle, leaving the area burnt and destroyed. The castle is barely standing. What's worse is that Peach has been kidnapped, once again.
The Mario Bros. and Rosalina head to see if they can fix up the observatory. Luckily, the Lumas manage to do it before they even arrive, picking them up on the way. They park it where they are, which is a crater close to the castle. Harnessing the remaining star power, they are able to rise into space just enough to reach a galaxy. Mario, Luigi, and Rosalina head into space to collect Power Stars and stop Bowser once again. They are joined by the Toad Brigade relatively soon.
Meanwhile, with the new power Bowser has, he sends out his armies to all the nooks and crannies of the universe to collect the pieces of the Star Staff that belonged to Bowser Jr. They use the Star Staff to transform some of their minions into cosmic versions of themselves, and unleash them into the universe. Bowser declares that he is "invanquishable" with this new power. In one galaxy, Mario manages to find a part of the Star Staff. Rosalina explains that this will be very beneficiary to defeating Bowser. But suddenly, it has been detected that Bowser Jr.'s fleet is in the area. Mario defeats him, but Bowser Jr. is rescued by Bowser, who destroys the galaxy with his Star Staff.
Luckily, Mario manages to escape just in time. Later, Bowser himself attacks the Comet Observatory, and Mario must battle Bowser with the Star Staff. This is a very difficult fight, but Mario prevails in the end. Bowser flees. This continues until Mario finds the sixth and final piece of the Star Staff. When Bowser hears of this, he is furious and storms toward Mario with his entire fleet.
Gameplay
The core gameplay is similar to previous Galaxy titles, which involve Mario exploring three-dimensional areas called galaxies to collect Power Stars, of which there are 242. Mario retains his previous abilities, such as the Star Spin, long jumping, triple jumping, etc. In addition to his Star Spin, Mario gains some other physical combat moves such as punching and kicking. The life meter is stretched to eight sections like in Super Mario 64 and Super Mario Sunshine due to the added difficulty of this game. Galaxies return in a similar way to previous titles. They can be explored and searched for Power Stars. They are larger and less linear in this game and have more stars. Each main galaxy has eight Power Stars, with four normal stars and four Prankster Comets.
Full multiplayer is incorporated into the game much like in Super Mario 3D World. Up to four players can play on a stage at one time, with four characters available to play as (Mario, Luigi, Rosalina and Captain Toad).
The Comet Observatory returns as a hub world, but a considerable overhaul has been given to it. Domes have been removed because Rosalina and the Lumas have developed a more efficient mode of transportation. Instead, Mario can take the helm, similarly to Starship Mario in Super Mario Galaxy 2, and fly to massive superclusters which contain several galaxies. The player can even return to the Mushroom Kingdom and visit the grounds of Peach's castle if they choose.
Yoshi will not make a playable appearance in this game, but he will make some cameos.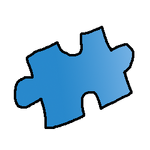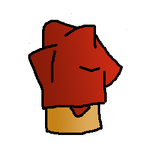 New Collectibles
Super Mario Galaxy: Cosmic Combat introduces the Puzzle Piece and Star Bit Trophy. A Puzzle Piece is found in each main mission of the game, not including Prankster Comets. After each is collected, they form a massive picture. Star Bit Trophies are more rare. There is only one in a galaxy. They are kept aboard the Comet Observatory.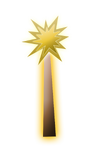 Star Staff
The Star Staff is a brand new power-up and the most powerful one in the game. It has a central role in the storyline as both parties (the heroes and villains) attempt to seek out its power. It is cloned during the story, and the copy is shattered into many pieces. Its powers induce a phenomenon known as Cosmic Reversion.
If the Star Staff is used, then the entire galaxy is placed into a darker state where color schemes change to blue. Magic from the Star Staff escapes all over the galaxy, where it will act upon the surroundings. This is usually detracting from the player's mission as initially, it is only used by Bowser in boss courses.
However, when all of the pieces of the Star Staff are found, just before the final battle with Bowser, the magic can be used by the player, as well in the battle. Post-game, Rosalina decides to keep it stored in the Comet Observatory, but later decides to let Mario use it in Supercluster Omega, the last set of galaxies.
amiibo compatibility
Primarily, players can use Mario, Luigi, Rosalina, and Toad amiibo figures with this game. Scanning each amiibo unlocks a set of simple bonus levels which are not counted as official stars - Mario only has to reach the end. Much like the Prankster Comet Luma, an amiibo Luma appears on the observatory and tells Mario about all the functions and lets Mario scan them. Mario can then launch to the new galaxies by speaking to the amiibo Luma. Mario can also scan other amiibo from the Super Mario and Super Smash Bros. series to unlock alternate costumes which the player can use in levels.
Main amiibo
Costume amiibo
amiibo
These amiibo from the Super Smash Bros. and Super Mario series can unlock alternate costumes for the four playable characters.
Controls
| Button | Function |
| --- | --- |
| | Jump, select |
| | Attack, go back |
| | Return camera to default position |
| | Pause game |
| 1 | Move, navigate menu |
| 2 | Move camera |
| / | Crouch |
| / + down on 1 | Ground Pound |
| / + forward on 1 | Long Jump |
| / + | Backward Somersault. |
| / + left or right on 1 | Sideways Somersault. |
| + (after landing) | Double Jump |
| + (after landing) + (after landing) | Triple Jump |
| / + Aim with | Shoot Star Bit |
| Shake or / | Star Spin |
Characters
Playable
There are four main playable characters. These can be dressed in interchangeable outfits unlockable with amiibo. The player can switch characters when booting up the game, and switch outfits at the bedroom, which is no longer a functional dome.
| Name | Picture | Speed | Strength | Agility | Jump |
| --- | --- | --- | --- | --- | --- |
| Mario | | 5/10 | 5/10 | 5/10 | 5/10 |
| Luigi | | 8/10 | 3/10 | 4/10 | 9/10 |
| Rosalina | | 2/10 | 7/10 | 7/10 | 4/10 |
| Captain Toad | | 9/10 | 2/10 | 7/10 | 1/10 |
Non-playable
Some non-playable characters have roles in the game.
Enemies
Many enemies appear in the game's various galaxies.
Bosses
The game has many bosses. Some are new, and others return from previous Mario games.
Bosses
| Name | Description |
| --- | --- |
| Astro Piranha | Astro Piranha is a Piranha Plant which has been genetically modified from the DNA of its predecessors in order to beat Mario. It is fought inside a rocket ship in Skyhigh Skybase Galaxy and defeated similarly to Dino and Peewee. |
| Bowser | Bowser is the main antagonist of the game and is fought at the end of every second supercluster. He usually attacks by attempting to ground-pound Mario or use the Star Staff to sling large objects at Mario, usually planets. |
| Bowser Jr. | Bowser Jr. fights Mario in Supercluster Gamma and Theta. In the first fight, he is fought using a submarine, and in the second fight, Mario must use a Rock Mushroom to attack Bowser Jr., who is now in his Koopa Clown Car. |
| Cellant | |
| Cosmic Queen Bee | Cosmic Queen Bee is an evil version of Queen Bee. The magic of the piece of the Star Staff lying in Ninja Honeycomb Galaxy made her domain undergo Cosmic Reversion. She is defeated by unleashing large streams of water. After being defeated, the Cosmic Reversion is reversed, and she apologizes to Mario. |
| Diggaleg | |
| Eely Mouth | Eely Mouth returns from Super Mario Sunshine, fought in Wacky Waterfall Galaxy. He is fought in almost an identical manner, but instead of spraying on his teeth, Mario has to spin them. |
| Fliptrap | Fliptrap is a sentient group of many flip-related obstacles, such as Flipswitches and Flip-swap tiles, found in Flip-Flame Galaxy. He is defeated by climbing to the top of the structure and switching him off. |
| General Gear | General Gear is a powerful Gearmo who has turned to the dark side and has fused with a clock. It is fought in Crazy Clocktower Galaxy in Supercluster Alpha. It is defeated by ground-pounding its hands. |
| Gooper Blooper | Gooper Blooper returns from Super Mario Sunshine, fought in Wacky Waterfall Galaxy. He is fought in almost an identical manner, but instead of pulling his tentacles, Mario has to spin them. |
| King Boo | King Boo is fought in the final course of Supercluster Alpha, which is Bowser Jr.'s Tower of Terror. He is summoned by Bowser Jr., and similarly to past games, he is defeated by being lured to the light. He gives up a Grand Star. He is fought twice in Boo Manor Galaxy. |
| King Bob-omb | TBA |
| Lieutenant Lakitu | |
| Owlingwork | |
| Pengraitor | |
| Penking | Penking is the ruler of the Penmen, who inhabit the Pencil Plaza Galaxy. He attempts to stab Mario by jumping point down. Mario can take advantage of this and ground-pound the tip of his eraser. |
| Poprock | Poprock is the leader of the Popchips and is fought in Sweet Sweet Mountain Galaxy. He is defeated by rebounding many chunks of rock candy thrown at Mario. |
| Queen Beeninja | Queen Beeninja is a massive Beeninja and has taken the kingdom of Ninja Honeycomb Galaxy from regular Queen Bee of the honeybees. She attacks extremely fast and is defeated by luring her to a trap three times. |
Galaxies
Galaxies are sorted into superclusters instead of domes or worlds.
Supercluster Alpha
| Name | Description | Stars |
| --- | --- | --- |
| Skyhigh Skybase Galaxy | The galaxy is the first place Bowser's army has been sent. It features several airships and small planets, and Launch Stars are heavily used throughout. A brand new boss known as Astro Piranha is fought at the end, battled in an anti-gravity chamber. | |
| Sweet Sweet Mountain Galaxy | The galaxy is based heavily off of Sweet Sweet Canyon from Mario Kart 8, being several floating planets made entirely of sweets. However, here, they ar much bigger and have several more features, including a boss named Poprock, who is made entirely of rock candy, as well as Pop Chips, similar enemies. | |
| Wacky Waterfall Galaxy | There is only one planet on this galaxy, a beach area with a waterfall. There are references to both Beach Bowl Galaxy and Noki Bay, and there are two bosses that return from Super Mario Sunshine, Gooper Blooper and Eely Mouth. | |
| Crazy Clocktower Galaxy | This is a galaxy based on a clock, similar to Tick Tock Clock. The fourth Power Star in the level is necessary to collect, as it opens the final course of the Terrace. The level features many gears and the introduction of a new power-up, Gear Mario. The first piece of the Star Staff is found in here. | |
| Bowser Jr.'s Tower of Terror | This galaxy consists of several planets put close enough together to form a single massive tower. There are many trials to face, including King Boo, who must be fought at the end of the level. Mario collects the Grand Star to open the Fountain after this. | |
Supercluster Beta
| Name | Description | Stars |
| --- | --- | --- |
| Pencil Plaza Galaxy | The galaxy is heavily based on pencils and other art/office supplies, even featuring a magic carpet made of tape. It introduces new enemies known as the Penmen, who attack by attempting to stab Mario with their points. However, Mario can take advantage of them and use them to erase obstacles. A boss known as Penking is fought. | |
| Flip-Flame Galaxy | This course features many Flipswitches and Flipswap tiles. It is inhabited by Octoombas and Octopi, and features many raining meteors. It is one of the more difficult pure platforming galaxies in the game. A boss inhabits the galaxy, known as Fliptrap. | |
| Boo Manor Galaxy | It is based heavily on Big Boo's Haunt, featuring a main planet with a large mansion and several paths inside and around it. It also takes some basis from the Ghostly Galaxy, as the Spooky Speedster returns. King Boo must also be battled twice in the galaxy. | |
| Ninja Honeycomb Galaxy | This level is based in and around a massive honeyhive, introducing brand new enemies called Beeninjas. There are friendly bees, but the hive has been taken over by Beeninjas and the area's boss, Queen Beeninja, who is a rival of the Queen Bee from the first two games, who reappears. The second piece of the Star Staff is found here. Cosmic Queen Bee is also a boss. | |
| Bowser's Icy Airship Attack | The boss course of the fountain. Mario must navigate a fleet of airships while overcoming lots of ice and snow. Ice Bros. are common throughout the galaxy. Mario must also use an Ice Flower in the level to cross a large airship full of water. At the end, Mario must fight Bowser (with the Star Staff) across nine airships. After defeat, he turns over a Grand Star. | |
Supercluster Gamma
| Name | Description | Stars |
| --- | --- | --- |
| Bob-omb Battlefield Galaxy | This is a remake of Bob-omb Battlefield, featuring virtually the same missions from Super Mario 64, but with new planets added, with a secret trial section in the level as well. King Bob-omb is fought once again, as well as under a Daredevil Comet. | |
| Musical Medley Galaxy | A galaxy based on musical instruments, featuring a main planet very similar to Music Park from Mario Kart 7 and Mario Kart 8. New enemies named Violints are based on violins and attempt to shoot their bows at Mario. A boss is fought known as Cellant. | |
| Crude Cactus Galaxy | A desert based galaxy, all centering around a mountainous but desert main planet. There is also a large system of oil mining. Mario needs to use a sand sail to make it through parts of it, and there is also a sand based obstacle course in the level, as well as a sand slide. | |
| Whirlwind Cloud Galaxy | A sky-based galaxy with heavy usage of Cloud Mario. This includes attempting to avoid thunderstorms. A piece of the Star Staff is found here. A boss is fought here, Lieutenant Lakitu. | |
| Bowser Jr.'s Deep Sea Submarine | This level consists of one large planet, made up of a large tank filled with water. Bowser Jr. is fought at the end, inside a submarine at the very bottom of the tank. Upon defeat, he relinquishes the third Grand Star, and access to the bedroom. | |
Supercluster Delta
| Name | Description | Stars |
| --- | --- | --- |
| Tundra Sun Galaxy | The galaxy is another fire/ice hybrid like Freezeflame and Shiverburn. The galaxy features a mountainous main planet covered in ice, which Mario can melt to reveal many hidden passageways, many of which go to a star. | |
| Race Rally Galaxy | The galaxy is based on Mario Kart, with many "boost panels" along the way. Mario races the Toad Brigade during the events in courses based on Mario Kart 8 and Mario Kart Wii, with two from each. Comets take place accordingly. | |
| Mayhem Mines Galaxy | This galaxy contains massive mining operations, led by groups of Gearmos. This is Mario's second opportunity to use the Spin Drill, as it is required to tunnel through the expansive planets. Diggaleg returns from Super Mario Galaxy 2. | |
| Wear-Tear Galaxy | This galaxy is slowly being torn apart by black holes. There are four passageways available during the events, but one is open for each mission. The galaxy is very obstacle-course based, like Super Mario Sunshine secrets. For each mission, Mario has a five minute limit before everything is torn apart. | |
| Serene Sea Galaxy | The many planets of this galaxy constitute a tropical resort set at nighttime. It draws inspiration from the many beach-themed areas in past Mario games. Gooper Blooper returns as a boss. | |
| Bowser's Electric Reactor | The second Bowser battle. Bowser now possesses an electric reactor, which has many electric-type enemies such as Amps. In one point of the level, Mario must climb a network of girders while avoiding metal parts. The Bowser fight is similar to the previous one. | |
Supercluster Theta
| Name | Description | Stars |
| --- | --- | --- |
| Frigid Palace Galaxy | This galaxy involves heavy use of the Ice Flower, and at times, the Fire Flower. It is set around an icy mountain ruled by King Penguin. His people are the main inhabitants of this galaxy, and the only boss is a rebel, known as Pengraitor. | |
| Chaotic Construction Galaxy | This is a galaxy inhabited by Gearmos and is perpetually under construction. New planets and other structures pop up between missions, and even sometimes during the mission. It contains the first use of the Spring Mushroom. General Gear is fought once more in the galaxy. | |
| Creepy City Galaxy | A dark village with many types of species. It looks similar to Pianta Village, and the missions will be similar. This is one of the more open-world galaxies in the entire game. | |
| Ocean Complex Galaxy | This galaxy has many water-based planets and areas, including a shell race like in Sea Slide Galaxy. There is also a central island. | |
| Industrial Iron Galaxy | This is a galaxy centered around a factory ship run by Gearmos. As such, there will be many kinds of explosions and things that Mario needs the Spring Mushroom to avoid. General Gear's final fight is here. | |
| Bowser Jr.'s Stone Reactor | Mario needs to make his way through a very rocky mountainous area, where the Rock Mushroom will be used heavily to defeat enemies and break obstacles out of the way. Bowser Jr. is fought using a Rock Mushroom. Mario needs to spin an open spot on him to defeat him, opening the next supercluster. | |
Supercluster Sigma
| Name | Description | Stars |
| --- | --- | --- |
| Towering Tree Galaxy | The main feature of this galaxy is the giant tree; it's so huge that Mario can't even explore the entire thing in 1 mission. For the different stars, Mario can climb inside, around, or even go all the way to the top. | |
| Clockwork Nexus Galaxy | The entire galaxy takes place inside a giant factory built by Bowser, and the Super Gear must be used to navigate it. Several Gearpills (metallic red and yellow gears that can either hurt or help Mario) roam around. The boss here is Owlingwork, a giant mechanical owl. | |
| Gondola Mania Galaxy | This galaxy is based on fifteenth-century Venice, as well as other elements of the Renaissance. Mario can explore the main planets with gondolas, which are challenging to control in this galaxy. | |
| Hot Hourglass Galaxy | This galaxy takes place in a gigantic hourglass with floating platforms. There is an Arabian theme. It has a gimmick where the sand is constantly flowing into the bottom half of the hourglass till the top is empty, when it flips and then starts again. | |
| Lava Canyon Galaxy | As the Observatory inches (or light-years) towards Bowser's domain, they reach several of his past hideouts. In this galaxy, Bowser has built his army base and stations Bowser Jr., who guards the last piece of the Star Staff. | |
| Bowser's Universe Reactor | Bowser's final battle against Mario. Mario has to make it through many areas that represent the trials he has had to face, such as platforming, puzzle solving, and searching for items. The battle happens at the end. | |
Supercluster Omega
| Name | Description | Stars |
| --- | --- | --- |
| Retro Remix Galaxy | The galaxy features remixes of Beat Block Galaxy from Super Mario Galaxy 2, World Star-9 from Super Mario 3D World, and a secret level from Super Mario Sunshine. Several elements from these games return along with upgraded visuals and many gimmicks. | |
| Unidentified Galaxy | A galaxy where Mario must pilot a UFO through a very challenging area while being followed by other unidentified foes. Mario can use the Star Staff to his benefit here by causing Galaxial Reversion, which allows him to manipulate objects. | |
| Popout Playbook Galaxy | This galaxy resembles a storybook, and it tells the story of Mario and several other characters meeting to overthrow Bowser, just like in this game. Many areas of the galaxy can pop out. There are few enemies, but Mario has to use Cosmic Reversion to continue. | |
| Flat Nebula Galaxy | This is an entirely sidescrolling galaxy that is a formidable platforming challenge. Mario must use Cosmic Reversion to be able to manipulate parts of the galaxy so he can progress. | |
| Boss Bash Galaxy | Mario must face six bosses from the game, which are to be determined. In addition, they must also be faced subsequently under a daredevil comet without a checkpoint. | |
| Champion's Challenge Galaxy | This is the final level of the game and contains a Grand Star. It can be unlocked by collecting every Power Star, Star Bit Trophy, Puzzle Piece, and by beating Bowser one last time. | |
Other Stars
Items
Mario can use various items to transform throughout the game.
| Name | Description | Power-up | Transformation |
| --- | --- | --- | --- |
| Fire Flower | The Fire Flower allows Mario to shoot fireballs for fifteen seconds, which can kill enemies, light torches, and other useful functions that help Mario throughout the game. It is first found in Tundra Sun Galaxy. | | |
| Ice Flower | The Ice Flower transforms Mario into pure ice, making him able to freeze water and fire so he can cross them easily. An ability added from its last appearance is shooting iceballs. It lasts for fifteen seconds. It is first found in Wacky Waterfall Galaxy. | | |
| Cloud Flower | Mario becomes much lighter and now has up to three clouds he can place in the air by spinning. These fade out after a few seconds. It is first found in Whirlwind Cloud Galaxy. | | |
| Bee Mushroom | Mario becomes a bee. If he holds the jump button, he can fly for a short time, until his fly meter runs out. It can be refilled with a coin. The form is not timed but can end with damage or water. It is first found in Ninja Honeycomb Galaxy. | | |
| Boo Mushroom | Mario becomes a Boo. With a spin, he can become transparent shortly, enabling him to go through specially marked walls. The form is not timed but can end with damage or water. It is first found in Boo Manor Galaxy. | | |
| Spring Mushroom | Mario is able to bounce to high places, two times higher than possible with a triple jump. The form is not timed, but Mario loses it if he is hit or touches water. It is first found in Chaotic Construction Galaxy. | | |
| Rock Mushroom | Mario transforms into a rock and can roll to defeat foes. It is first found in Bowser Jr.'s Stone Reactor. | | |
| Spin Drill | Mario is able to dig into dirt to tunnel into secret areas and such. The form is not timed, but Mario loses it if he is hit by an enemy or if he touches water. It is first found in Crude Cactus Galaxy. | | |
| Super Gear (new) | A Super Gear makes Mario transform into a gear, where he can roll between other gears to easily scale high towers of gears. The form is not timed but can end with damage or water. It is first found in Crazy Clocktower Galaxy. | | |
| Red Star | Mario can fly for a total time of one minute, activated simply with a jump and spin. The form can be stopped early if Mario is hit or touches water. This is first found in Bob-omb Battlefield Galaxy. | Credit to Arend (t∣b∣c) for art. | |
| Rainbow Star | Mario becomes invincible for ten seconds with this powerup. He can defeat enemies with a touch and leaves a trail of Star Bits behind him as he moves. It is first found in Skyhigh Skybase Galaxy. | | |
| Star Staff (new) | Two of these exist, making them one of the rarest items in the game. Bowser possesses one, and the other is broken into six pieces scattered across the galaxies. After Mario finds all the pieces, he does a battle with Bowser. In levels, the item functions like a sword and causes Cosmic Reversion. Mario is only allowed to use it in the final world, Supercluster Omega, as a result of it having so much power. It also comes at the cost of not being able to use other items. | | |
Poll
Trivia