Ad blocker interference detected!
Wikia is a free-to-use site that makes money from advertising. We have a modified experience for viewers using ad blockers

Wikia is not accessible if you've made further modifications. Remove the custom ad blocker rule(s) and the page will load as expected.
Developer(s)
Hammer Egg House, Inc.
Publisher(s)
Nintendo (In Fandom)
Platform(s)
Nintendo WiiPad
Genre(s)
3D Platformer/Action Adventure
Release Date(s)
TBA 2013
Mode(s)
Coming Soon
Age Rating(s)
E for Everyone, 3+
Media Included
WiiPad Disc
Super Mario Deluxe Rescue is a 3D Platformer in the Super Mario Series. It is being developed for the WiiPad by Hammer Egg House, Inc., mostly be MarioGameChampion. Clearly it is a fan game as it would be impossible to fit all of the data, as it will be large.
Story
One day, Mario is having a party, but Bowser is annoyed. He feels like every time he captures Peach, Mario always defeats him. He had been planning to distract Mario somehow while he hid Power Stars throughout the Mushroom Kingdom and other areas so he could usetheir power, but then had an idea-to kidnap Luigi! Bowser crashes Mario's party, kidnapping almost everyone and sending Luigi to his lair. Mario decides he is gouing to have to use the power of the 500 power stars Bowser hid to defeat Bowser and get back his brother-and friends!
Gameplay
The game is a normal 3D platformer, combining elements from SM64 and SMG and 2. The game however now features 500 stars (no green stars) and 4 worlds along with seperate courses (Mushroom Kingdom, Mushroom Universe, Mario Kart City and Koopa Kastle).
Mushroom Kingdom

Mushroom Kingdom is the first world. It has 125 stars like all other worlds. The hub is Toad Town.
Challenges
Normal Courses

Dry, Dry Desert

A desert course. Found by entering the yellow house in Toad Town, going down the stairs, going in the gray hallway, climbing over the dark block and jumping into the desert painting.

#
Challenge Title
How to Get the Star
Character Required
Boss
How to Defeat Boss
Artwork
Star
1
Help the Old Nomadimouse
The player must bring a Pokey to the old Nomadimouse.
Anyone
None
N/A
2
Eyerok the Ancient Villian
The player must find Eyerok and destroy him.
Anyone
Eyerok
The player must hit Eyerok's eye 2 times. Right now Eyerock is just one hand. Eyerok will try to push you off the platform.
3
Search for Dry, Dry Outpost
The player must find Dry, Dry Outpost and negotaite for a star with the Bandit Bros.
Anyone
None
N/A
4
Battle a Tweester
The player must find a way to beat a Tweester.
Goombario
Tweester
The player must use Goombario's Sand Mushroom Power-up to go through a Tweester harmlessly.
5
Eyerok Strikes Back
The player must cause Eyeork to reappear and defeat him.
Anyone
Eyerok
The player must kick 3 shells each at Eyerok's 2 eyes, as it is now 2 hands. Eyerok can still push you but can also spit fire. If the fire hits the ground it makes a lava puddle in which Blarggs can appear.
6
Hot, Hot Red Coins
The player must find the 8 red coins.
Anyone
None
N/A
7
Flip into the Pyramid
The player must backflip into the hidden hatch of the pyramid and find a star inside.
Anyone
None
N/A
8
Freeze the Quicksand Slide!
The player must go down the quicksand slide while being chased by the Gangster Goomba and Rhomps and freeze it while the Gangster Goomba is on it.
Anyone
Gangster Goomba
While on the quicksand slide being chased by Gangster Goomba, the play must get down first and freeze the slide with a switch, thereby freezing the boss,
9
100 Coins!!
The player must obtain 100 coins.

Anyone

None
N/A
10
8 Coins in 20 Seconds
The player must find the 8 red coins in 20 seconds with the help of + Clocks.
Anyone
None
N/A

Hazy Maze Cave

#
Challenge Title
How to Get the Star
Character Required
Boss
How to Defeat Boss
Artwork
Star
1
2
3
4
5
6
7
8
9
10

#
Challenge Title
How to Get the Star
Character Required
Boss
How to Defeat Boss
Artwork
Star
1
2
3
4
5
6
7
8
9
10

#
Challenge Title
How to Get the Star
Character Required
Boss
How to Defeat Boss
Artwork
Star
1
2
3
4
5
6
7
8
9
10

#
Challenge Title
How to Get the Star
Character Required
Boss
How to Defeat Boss
Artwork
Star
1
2
3
4
5
6
7
8
9
10

#
Challenge Title
How to Get the Star
Character Required
Boss
How to Defeat Boss
Artwork
Star
1
2
3
4
5
6
7
8
9
10

#
Challenge Title
How to Get the Star
Character Required
Boss
How to Defeat Boss
Artwork
Star
1
2
3
4
5
6
7
8
9
10

#
Challenge Title
How to Get the Star
Character Required
Boss
How to Defeat Boss
Artwork
Star
1
2
3
4
5
6
7
8
9
10

#
Challenge Title
How to Get the Star
Character Required
Boss
How to Defeat Boss
Artwork
Star
1
2
3
4
5
6
7
8
9
10

#
Challenge Title
How to Get the Star
Character Required
Boss
How to Defeat Boss
Artwork
Star
1
2
3
4
5
6
7
8
9
10
11
Secret Courses

#
Challenge Title
How to Get the Star
Character Required
Boss
How to Defeat Boss
Artwork
Star
1
2
3
4

#
Challenge Title
How to Get the Star
Character Required
Boss
How to Defeat Boss
Artwork
Star
1
2
3

#
Challenge Title
How to Get the Star
Character Required
Boss
How to Defeat Boss
Artwork
Star
1
2
3

#
Challenge Title
How to Get the Star
Character Required
Boss
How to Defeat Boss
Artwork
Star
1
2
3

#
Challenge Title
How to Get the Star
Character Required
Boss
How to Defeat Boss
Artwork
Star
1
2
3

#
Challenge Title
How to Get the Star
Character Required
Boss
How to Defeat Boss
Artwork
Star
1
2
3
Character Courses

#
Challenge Title
How to Get the Star
Character Required
Boss
How to Defeat Boss
Artwork
Star
1
2
3
4

#
Challenge Title
How to Get the Star
Character Required
Boss
How to Defeat Boss
Artwork
Star
1
2
3
4
MORE COMING SOON
Playable Characters
| | | | | | | |
| --- | --- | --- | --- | --- | --- | --- |
| Image | Name | Description | Ability | Power-Up 1 | Power-Up 2 | Unlocked by... |
| | Mario | The hero. His brother has been kidnapped and he is ready to jump into action! | Star Spin | Super Leaf | Magical Cape | Default |
| | Princess Peach | Peach wants to accompany Mario on his star-nabbing journey, especially since he saved her once again! | Float-Jump | Perry Flower | Vanish Orb | Beating the mission, "Goombas Galore" in the Goomboss Battle Course. |
| | Toad | This little guy wants revenge on Bowser for his kidnapping. He is ready to stomp some Goombas with his Mega Jump! | Mega Jump | Mushroom Suit | Spin Drill | |
| | Wario | There are coins on the way to Bowser-just the way to lure Wario in! He can smash enemies super hard with his Wario Whack, his hard punch. | Wario Whack | Metal Cap | Garlic Coin | |
| | Rosalina | When Mario ventures to the Mushroom Universe, he finds Rosalina! She's ready to restore peace to the universe with her cosmic powers. | Cosmic Spell | Luma Phone | Cosmic Shell | |
| | Goombario | With his awesome headbonk, Goombario goes with his idol to give Bowser a headache! | Headbonk | Spiny Hardhat | Sand 'Shroom | |
| | | | | | | |
| | | | | | | |
| | | | | | | |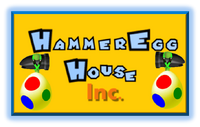 MarioGameChampion (t∣b∣c)
Active: See here.
Cancelled: Yoshi Quest

Lava Path•Hammer Egg House•Superior Mario World•Koopa Kaos

Handheld
Nintendo 4-Screen Tablet•NintenTouch
Console
Currently None

MarioGameChampion (t∣b∣c)•SuperMarioBro64 (t∣b∣c)•SuperDuperMarioKirby (t∣b∣c)•Brockdilley (t∣b∣c)•LightningLuigi93 (t∣b∣c)•Locky'12 (t∣b∣c)•Sr.Wario (t∣b∣c)•SuperToadMan56 (t∣b∣c)•ϞPlazzapϟ (t∣b∣c)

The Fan Corporation•Fantendo•Blargg Fan Club