Super Mario D.I.Y (known as Super Mario Maker 2 in Japan) is a new mario level creating styled game. It includes all- new power ups, like Bomber Mario, and also includes old powerups. In the game, there are SMM`s level styles, as long as new ones, like snow, and YI styled stages. There are new things to place, like shy guys, spear guys, etc. There also is two new styles, which include  SMB2 (shown as SMU in japan) and SMB:TLL (shown as SMB2 in japan.) The player can also make whole worlds, and program new enemie AI types.

New power- ups list
Bomber Mario
SuperBall Mario 
Thunder Mario
Ice mario
Wind Mario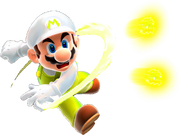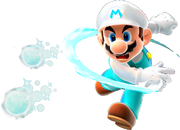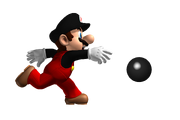 Ad blocker interference detected!
Wikia is a free-to-use site that makes money from advertising. We have a modified experience for viewers using ad blockers

Wikia is not accessible if you've made further modifications. Remove the custom ad blocker rule(s) and the page will load as expected.