Ad blocker interference detected!
Wikia is a free-to-use site that makes money from advertising. We have a modified experience for viewers using ad blockers

Wikia is not accessible if you've made further modifications. Remove the custom ad blocker rule(s) and the page will load as expected.
Super Mario Bros:Legends is a Mario game for the NX or Wii U made by BirdsofDestiny.Just like any other Super Mario Bros. Fan Game, it features new power-ups, levels, foes, bosses, and modes. Locally, New players are able to play the game.
Story-
Charaters

Mario-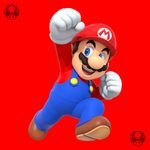 Luigui-
Yellow toad-
Blue toad-
NPC's
Peach
Toad
Yoshi
Toadette
Toadsworth
Peach-
Daisy-
Rosalina-
Modes-
Worlds
World 1-
1-1
1-2
1-3
1-4
1-5
1-6
1-7
1-8
World 2-
World 3-
World 4-
World 5-
World 6-
World 7-
World 8-
World 9-
World A-
World B-
World C-
World D-
World E-
World F-
Enemies-
Bosses-
Items-
Power ups-
Gallery-