DISCLAIMER: This is a fanon wiki, meaning that its contents are created purely from the imaginations of its users. These articles do not depict actual games and should not be treated as if they do.
Super Mario Bros. X Deluxe is a computer fangame by Studio MF and the sequel/remake to/of the original computer fangame, Super Mario Bros. X.  It has more everything!  This introduces minigames and more codes.  It will release 2015 on the day the first version of SMBX released.  It is the first Mario fangame to be on retail AND be able to be downloaded.
Plot
Episode stories.  The Invasion 3, preinstalled with it as sequel to The Invasion 2, has more worlds and more levels.
Returning Playable Characters
New Stuff
New Playable Characters
Pacman
Wonderboy
Blooregard q Kazoo
Mac Foster
Nigel Uno
Kuki Sanban
Courage
Blossom
Johnny Bravo
Dexter
Kirra
Bugs Bunny
Porky Pig
Mickey Mouse 
Minnie Mouse
Donald Duck
Goofy Dog
Pluto Dog
Daisy Duck
Captain Toad
Marisa Kirsame
Alice Martagoid
Dancing Banana (Cameo in the credits)
Spongebob
Pinkie Pie
Twilight
Fluttershy
Rainbow Dash
Apple Jack
Rarity
Patrick
Squidward
Count Duckula
Mr. Krabs
Sandy
Shaggy
Scooby
Barney
The nineteen-year old Japanese schoolgirl from Umihara Kawase
Scrooge McDuck
Michelangelo
Rafael
Leonardo
Shredder
New Enemies
Enemies from the Super Mario Land series and the Wario Land series
Enemies from the Mega Man series
Enemies from the GBA Crash Bandicoot Series
Kirby enemies
Pokey (SMW)
Enemies from the Magical Quest series
Wallop
Cat Bullet Bill
Cat Banzai Bill
Biddybud
Creeper
Skeleton
Zombie
Spider
Bulber
Jellybean
Slime
Magma Cube
Wither Skeleton
Killer Rabbit
Enemies from Epic Mickey games
Enemies from The Lego Movie Videogame
Enemies from Umihara Kawase
Enemies from SpongeBob games
Enemies from Castle of Illusion
Enemies from Animaniacs
Enemies from Undertale
Enemies from Mickey Mousecapade
Enemies from Porky Pig's Haunted Holiday
Enemies from Bugs Bunny Rabbit Rampage
Enemies from Adventures of Yogi Bear
New Bosses
Herobrine
Ender Dragon
Wither
Pom Pom (Normal and Flying)
Bowser (SMW)
Rest of the Koopalings (SMB3 and SMW)
Bosses from Mega Man games
Bosses from Magical Quest games
Bosses from Porky Pig's Haunted Holiday
Bosses from Touhou Project games
Bosses from The Lego Movie Videogame
Marshmallow (From Frozen)
Bosses from Epic Mickey games
Bosses from Castle of Illusion
Bosses from SpongeBob games
Bosses from Mickey Mousecapade
Bosses from Animaniacs
Bosses from Umihara Kawase
Bosses from Undertale
Dr Neo Cortex
N. Trance
N Tropy
Papu Papu
Riper roo
Koala Kong
Prinstripe potoroo
N Brio
Bosses from Adventures of Yogi Bear
Used to buy at General Store
New Soundtrack
Replaced NSMB Theme with NSMB2 Soundtrack (Level)
Kirby Super Star Soundtrack (Level)
Replaced SMB3 Rock Remix with NSMBWii World Musics (World)
MK7 Rainbow Road (Level)
Yoshi's Island Map (World)
Yoshi's Island Soundtrack (Level)
SM64 Slider (Level)
NSMBWii Title Screen Remix (Credits)
Soundtracks from the Magical Quest games
Umihara Kawase level soundtracks
Bugs Bunny Rabbit Rampage level soundtracks
Porky Pig's Haunted Holiday level soundtracks
CBTWOC Cortex Vortex (level)
Sonic Advance Soundtrack
Megaman 7 Soundtrack
Crash Bandicoot GBA Soundtrack (Level and World)
Wario Land Series Soundtrack (Level And World)
Pokemon Go Soundtrack (Level and World)
NSMBU Staff Roll (Credits)
Adventures of Yogi Bear Soundtrack (level)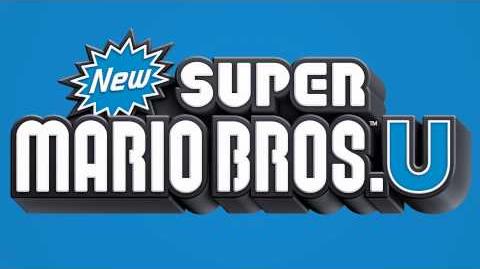 New Backgrounds
There will be more backgrounds from many Mario games.
New Scenery
Same with backgrounds, but, more scenery.
Anti-Gravity
Now you can decide whether it's water, quicksand, or anti-gravity!
New Friendly NPCs
Happy Toad (Still and Jumping)
Mario
Mickey Mouse
Elsa (from: Frozen)
Oalf (from: Frozen)
Ana (from: Frozen)
Kristoff (from: Frozen)
Sven (from: Frozen)
Aurora
Snow White
Cinderella
Ariel
Bella
Jasmin
Pocahontas
Mulan
Tiana
Rapunzel
Flynn Rider 
Mérida
Minnie Mouse 
Donald Duck
The Wizard
Goofy
Peppa Pig
George pig
Mummy pig
Daddy Pig
Grandma Pig
Grandpa Pig
Polly
Clo Pig
Alexander
Aunt Pig
Uncle pig
Susy Sheep
Pedro Pony
Danny Dog
Zoe Zebra
Zuzu
Zaza
Rebbeca Rabbit
Richard Rabbit
Emily Elephant
Edmond Elephant
Wendy Wolf
Freddy Fox
Kyle Kangoroo
Albine Donkey
DJ Donkey
Miss Rabbit
Huey
Dewey
Louie
Special Agent Oso
Webby
Matilda
Chuck
Red
Satin pig
The Blues
Stella
Bomb
King Pig
New Items
Apple
Grape
Beat Block
Cupcake 
1-up Ice Cream
Crate (Super Mario 3D Land)
Crate (Reflection/Divergent Shift)
Lever
Giant Tomato
Falling Leaf
Mickey Block
Giant Mickey Block
All Potions
All Splash Potions
Wooden Shovel
Wooden Axe
Wooden Hoe
Wooden Pickaxe
Wooden Sword
Stone Shovel
Stone Axe
Stone Hoe
Stone Pickaxe
Stone Sword
Iron Shovel
Iron Axe
Iron Hoe
Iron Pickaxe
Iron Sword
Gold Shovel
Gold Axe
Gold Hoe
Gold Pickaxe
Gold Sword
Diamond Shovel
Diamond Axe
Diamond Hoe
Diamond Pickaxe
Diamond Sword
Temmie Flakes
New Powerups
Sorcerer Outfit
Firefighter Outfit
Mountain-Climbing Outfit
P-Acorn
Propelling Billy Gun
Fallen Star
Leather Boots
Leather Pants
Leather Tunic
Leather Cap
Chain Boots
Chain Leggings
Chain Chestplate
Chain Helmet
Iron Boots
Iron Leggings
Iron Chestplate
Iron Helmet
Gold Boots
Gold Leggings
Gold Chestplate
Gold Helmet
Diamond Boots
Diamond Leggins
Diamond Chestplate
Diamond Helmet
New Goals
New Settings
Relfection Mechanic 
Shadow Mechanic
Gameplay Changes
Any character new or old can mount any rideable thing.
Toad can't throw boomerangs wearing the Hammer Suit.
Yoshi can ride boots.
Any character can do tricks.
Yoshi can flutterkick.
Luigi retains his scuttling from SMB: The Lost Levels and New Super Luigi U.
The World Map contains an inventory.
Players can also place minigames inside a level icon.
Cheat Codes can let you save again.
Sounds are also replaceable in your episode file.
The ability to add custom world music is granted!
You can hear the characters talk.
Global events!
Events and layers for the world map!
Race Mode has been added.
Any episode can have more than one world!
The credits has a secret minigame you can find by clicking the star.
The General Store has been added
Minigames
Powerup Crane: A minigame where you pick up powerups.
1UP Bonzana: A minigame where you catch 1UP Mushrooms and 3UP Moons.
Super Mario Bros. Micro: A minigame where you have to complete 4 worlds and defeat Bowser. (You can find it in the credits by clicking the star!)
Enemy Courses
Time Trial: You touch the clock at the beggining, and the timer starts! Depending on your time, you get a bronze, silver, or gold medal!
Trap Tower: Like Marisa and Alices Trap Tower, you have to get Mario and Luigi to the top of the tower.
Bonus Cards: Works very similar to the Bonus Game in Disney's Magical Quest 3 Starring Mickey and Donald. Pick a card, and depending on the picture, you'll get different rewards!
Block Party: Like the Party game in Magical Quest 3, you have to destroy as many blocks as you can before the time runs out!
Mario can't See!: Works the same as Mario and Wario.
New Codes
Cheat Codes
tastyfirestorm = Puts a Fire Bro. in your hands
downunder = Puts a Boomerang Bro. in your hands
chillywilly = Puts an Ice Bro. in your hands
flybefree = Puts an Ostro in your hands
wariotime = Now turns you into Wario
waluigitime = Turns you into Waluigi
littlepinkpuffball = Turns you into Kirby
iammegaman = Turns you into Mega Man
reflectionon = Turns you into Kirra
midastouch = Formerly wariotime, still turns all enemies onscreen into coins
oldfriendsgoldfriends = Gets you under the effect of the Gold Flower
epicwin = Destroys all bosses onscreen
getalife = Gives you an instant 1UP
redigitiscool = Now replaced with iliekmeowflash, lets you edit the level!
helpme = Summons an Assist Block
likeaboss = Removes all Enemy Courses
iwanttobelikewario = The General Store items are all free and never sold out
NPC Codes
nohammer=1 = No hammers can kill the NPC
nobomb=1 = No bombs can kill the NPC
noshell=1 = No shell can kill the NPC
nospin=1 = No spinjumping can kill the NPC
nosword=1 = No sword can stab the NPC
nopodoboo=1 = No fireball made by Yoshi or the Flamethrower can burn the NPC
nostatue=1 = No Tanooki Statue can squish the NPC
nomagic=1 = No magic from the Sorcerer Outfit can kill the NPC
nowater=1 = No water from the Firefighter Outfit can kill the NPC
notail=1 = No tail can knock down the NPC
noshoe=1 = No shoe can squish the NPC
noball=1 = No superball can kill the NPC
nodrill=1 = No drill attack can kill the NPC
noboomerang=1 = No boomerang can kill the NPC
friendly=1 = The NPC is friendly
health=# = How much health the NPC has (0 doesn't count)
Note: The NPC Codes that have no in their name can't have 0, it won't work.
New Splash Screen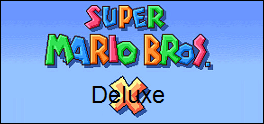 Worlds
Super Mario Bros: The Huge Adventure
Trivia
A few days after the release, there could be rumors about a Wii U version, a Linux version and a Mac version.
The game started out as SMBX 1.4, but it failed. As a result, it started out as SMBXDX 1.1.
Nintendo could support this game.
Unlike its prequel, the game is written in LUA.
This Series from the Smbx they are: Peppa Pig, Powerpuff Girls, Mickey Mouse, Angry Birds, Dexter Laboratory, Etc.
You can make mini Mario Tennis games, 3D Games, Etc