Super Mario Bros. (Animated Movie)
Director
Shigeru Miyamoto
Producer(s)
Nintendo Animation Studios; Sony Pictures Animation
Studio(s)
Nintendo Animation Studios; Sony Pictures; Dolby Duble D Laboratories
Writer(s)
Shigeru Miyamoto; Kimishima
Distributor(s)
Sony Pictures
Type
Animation; Plataform;
Genre(s)
Adventure; Comedy;
Country of Origin
Japan; United States
Original Language
Japanese; English;  More languages coming soon
Series
Super Mario
Prequel(s)
Super Mario Bros. (1998)
Sequel(s)
Super Mario Bros. 2 (not confirmed)
Super Mario Bros. is a Nintendo animated film in partnership with Sony Pictures, with order date to 2017. According to Nintendo Animation Studios, will be displayed in native 4K resolution (2160p) in theaters as DATASAT and IMAX 3D, and another partner, this time giant Dolby Laboratories film, to produce a kind of mixture of Dolby Atmos Dolby Pro Logic I and II and Dolby Dgital Plus, thus forming a " Dolby Atmos 2 "with another name.
Production
It all started when a former development team of the game Super Mario Bros. decided to make a long essay about a new movie Super Mario, each telling their concepts on a sheet of paper while developing games. It turned out that the "draft" ended up being a whole book of about 260 pages. They ended up sending this book to Nintendo's headquarters in Japan and it seems that this big book turned an entire movie, with the guidance of Shigeru Miyamoto and the team of pudgy games, in partnership with Sony Pictures. Several sites of the games published happened, and, soon afterwards, leaked the release date of the film.
It is a remake of the eponymous film produced in the 90s, only unlike the original film, this will not be live action, but a very neat animation, as long as the Sony Pictures Animation reports that changed the graphics engine to make animations for the new movie plumber, leaving the Cinema4D for the Unreal Engine (most common in games), still saying it will raise the engine graph to the maximum and can be compared to real life.
History
Little is known about the history of film. The only thing we know so far is through images released by Sony on the film; therefore, something can go wrong or even be incomprehensible to the official release;
It is revealed for the first time to Mario's house; the appears own drinking coffee when the phone rings. Is Princess Peach in danger once again captured by Bowser, as throughout his game. The plumber will the princess castle, and discovers that his adventure will be easier, for this time it is at the top of the castle, and, as incredible as it may seem, Bowser did not steal anything. Upon reaching the top, the princess is seen tied to one of the stakes in the ceiling, while Bowser is back, doing nothing, just staring at the horizon. When Mario approaches the princess, who was already distressed and crying for his life, Bowser appears out of nowhere, hiding the princess. Mario prepares to fight, but Bowser looks down sadly. Red plumber gets confused with this situation and look at Bowser, with a look that something was wrong; Bowser speaks:
- I'm sick of this life ever lose to a quietly like you, Mario. All I wanted was the princess ..
- But the princess can not marry a guy like you! -. Mario interrupted. - Even a giant Koopa who wants to dominate the world for a princess!
Bowser does not say anything; simply punches in the face of Mario, and takes the princess to his flying boat evil. Mario gets up from fainting, and observes the kidnapping scene, and its breach that caused all this.
From now on, Mario, Wario, Waluigi and Luigi are seen getting into a car, probably the chubby red. This last scene is released by Sony, the rest do not know anything.
Characters
Mario: is the main protagonist of the film, contrary to the original film. Is obese, old, but still realizes the hard princess rescue service from the clutches of Bowser, who now went to an unknown location, likely to be revealed in its official trailer;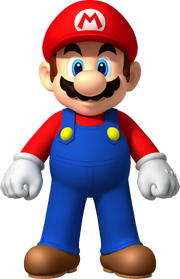 Luigi: Older brother of Mario; It is your best helper, although weaker, thinner and fearful of it, but with the help of his brother, manages to overcome his fears and become courageous too, plus stronger.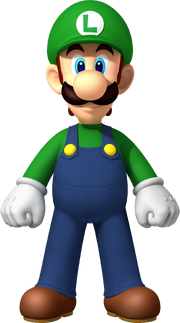 Wario: It's greedy cousin Mario; this only thinks about eating and making easy money, but will have to change this attitude in a scene that will have to choose the riquesas, or recognition of the people he likes;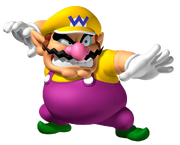 Waluigi: Brother of Wario; He says he hates his brother, but actually likes him a lot, especially when you're in a capitalist adventure with him; Like his brother, he is also greedy and selfish, but Waluigi differential is that it is also fearful, and Luigi;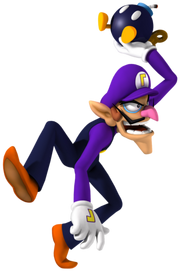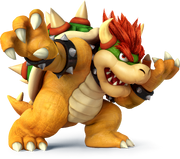 Princess Peach: is the princess of the Mushroom Kingdom; ONE MORE TIME she is kidnapped by Bowser for his gloomy castle in a place that no one was; much like Mario, she wanted to have him as a husband, but never had the courage instead of other princesses.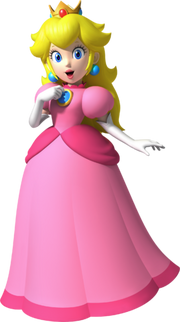 Ad blocker interference detected!
Wikia is a free-to-use site that makes money from advertising. We have a modified experience for viewers using ad blockers

Wikia is not accessible if you've made further modifications. Remove the custom ad blocker rule(s) and the page will load as expected.