Super Mario 3D World is on the 3DS
STORY
Mario, Luigi,Yoshi, and Peach were having a tea party!! (yay!) But then, out of nowhere Bowser (for the millionth time) stole Peach. Mario and Luigi were getting tired of saving her, but they realized they had to! Let's a go!!
'
LEVE'
LS
Level 1 - DK's Jungle Ruins
Star 1 - The Top of The Ruins
Star 2 - Climbing The Treetops
Star 3 - Up the Gilded Wii Remote
Star 4 - Save Baby Mario!!!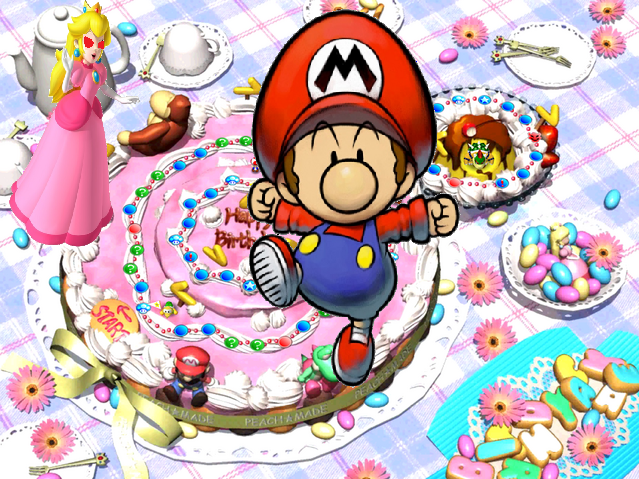 Level 2- Peach's Haunted Birthday Cake
Star 1 - Blow Out the Candles
Star 2 - Hope your Hungry!
Star 3 - Peach's Present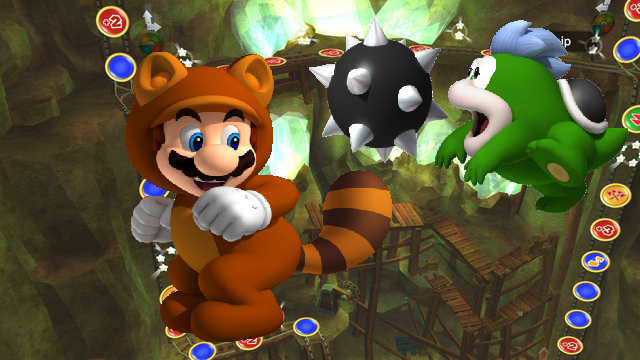 Level 3 - Magma Mine
Star 1 - Climb the Crystals
Star 2 - Find Wario!!
Star 3 - Under the Lava
Level 4 - Toad's Road
Star 1 - Run over 50 Mindcontrolled Toads
Star 2 - Race Luigi!
Star 3 - Hot Roderick's Road Rage
Ad blocker interference detected!
Wikia is a free-to-use site that makes money from advertising. We have a modified experience for viewers using ad blockers

Wikia is not accessible if you've made further modifications. Remove the custom ad blocker rule(s) and the page will load as expected.