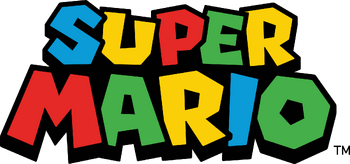 Super Mario (tentative title) is an upcoming title to be released for the NX, developed by Stardust Citadel and published by Nintendo. The game was announced alongside the NX in October 2016 and set to be released as a launch title for the system, making it the 14th (15th if the Famicom Disk System version of Super Mario Bros. is counted) Mario installment to be released as a launch title. Unusual for the series, it is not being developed by any Nintendo development team, instead close partner Stardust Citadel, whom worked on the port of Super Mario 64 2, are developing the game.
According to the game's director, Locky Lorean, the game's intention is to bring the series back to it's more traditional roots, abandoning the New Super Mario Bros. engine in favor of a completely new one.
Story
TBA
Gameplay
Controls
TBA
Characters
Playable
TBA
Villians
TBA
Supporting
TBA
Transformations
TBA
Enemies
TBA
Power-Ups
TBA
Items
TBA
Development
TBA
Marketing
TBA
Amiibo Support
TBA
Reception
TBA
Pre-release and unused content
TBA
Allusions to previous games
TBA
Trivia
TBA
Ad blocker interference detected!
Wikia is a free-to-use site that makes money from advertising. We have a modified experience for viewers using ad blockers

Wikia is not accessible if you've made further modifications. Remove the custom ad blocker rule(s) and the page will load as expected.