Ad blocker interference detected!
Wikia is a free-to-use site that makes money from advertising. We have a modified experience for viewers using ad blockers

Wikia is not accessible if you've made further modifications. Remove the custom ad blocker rule(s) and the page will load as expected.
This game is under construction.
Please excuse its informal appearance while it is being worked on. We hope to complete it as soon as possible!
This project is currently on hiatus.


This project will probably not be edited very soon due to the author primarily working on other projects.
The game Super Mario: Adventure at Sea is property of Sandro (

talk

|

blog

|

contribs

).
Please do not edit this page without permission, with exclusion to adding acceptible categories or a grammar mistake. Suggestions and constructive criticism is accepted. If you would like permission to edit the article, please ask me at my

talk page

or in the comments. Otherwise, enjoy Super Mario: Adventure at Sea,

<insert your name here>

.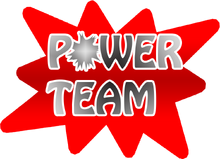 This page was made by the Power Team. Therefore, please do not edit without asking Hoshi (t∣b∣c) permission first. Please, only edit if you are fixing any type of error and/or adding categories. You can ask to help build the article at any time, however.

Thank you for reading, and enjoy Super Mario: Adventure at Sea, <insert your name here>.
Developer(s)
Power Team
Publisher(s)
Nintendo
Platform(s)
Wii U
Release Date(s)
TBA 2019
Mode(s)
Adventure Mode
Age Rating(s)
TBA
Super Mario: Adventure at Sea is a 3D-Platforming game made by the Power Team and published by Nintendo released for their latest home console, the Wii U. It resembles Super Mario 3D World's graphics, but is quite different. Along the game, Mario and his company will have to enter in water tunnels to complete underwater and beach/shoreline levels to save Princess Peach from Bowser and his family, even though the last battle is fought with a new boss. Mushroom Keys will unlock certain levels and passages.
Story
Spoiler warning: Game story follows.
Mario, Luigi, Princess Peach, Blue Toad, Yellow Toad and Princess Abby are going on holiday to Sarasaland by plane. Suddenly, Bowser appears with his airship and the Koopalings´s mini-airships, all of them circling under the plane. No one inside the plane notices, but Mario, who heard a strange noise. Then, a huge brown tube cracks into the ship, leaving everyone shocked. It sucks Princess Peach into Bowser´s ships, and the Koopaling ships all unleash a huge hammer and hit the plane, making it land on a very small island. Bowser and his family leave to Sarasaland. On the next day, everyone wakes up aching all over, but they decide that they need to set out for Sarasaland, by sea.
Spoiler warning: Spoilers end here.
Gameplay and Controls
Gameplay
As said above, gameplay & graphics are similar to Super Mario 3D World's.
TBC
Controls
Characters
Image
Name
Stats
Special Move
Mario
Jump:
Power:
Speed:
Traction:
Sea Strike:
Star Spin
(Defeats nearby enemies when shaking the remote)
Luigi
Jump:
Power:
Speed:
Traction:
Sea Strike:
Poltergust 3000
(Sucks all enemies shown in the screen in the current horizontal position when clicked the L button [Can only be used when Luigi's special gauge is full])
Blue Toad
Jump:
Power:
Speed:
Traction:
Sea Strike:
Mushroom Aura
(Gives Blue Toad a protection aura that protects him from all and any enemy attacks for 30 seconds [Can only be used when Blue Toad's special gauge is full])
Yellow Toad
Jump:
Power:
Speed:
Traction:
Sea Strike:
Thunder Toad
(Turns Yellow Toad into a thunderous Toad for 15 seconds, allowing him to throw thunder bolts to all enemies. Does not affect bosses [Can only be used when Yellow Toad's special gauge is full])
Princess Abby
Jump:
Power:
Speed:
Traction:
Sea Strike:
Float
(

Allows Abby to float for 3-4 seconds

)
Worlds
Gallery