Super Fantendo Blast!
Developer(s)
Piranha Plant Inc.
Publisher(s)
Fantendo
Platform(s)
Wii U
Age Rating(s)
T
Genre(s)
Fighting
Super Fantendo Blast is a fighting game developed by Piranha Plant Inc. and published by Fantendo. It features many popular Fantendo characters. Please do not edit unless given permission, are fixing a spelling error, or you are me.
SFB is a fighting game similar to Smash Bros. Instead of life bars there is percentages on the bottom of the screen. Every thime you are hit, the percent goes up. The higher the percent is, the farther you fly when hit. If you fall off the screen, you lose a point, and the other character gets a point.
A classic fight. Just beat each other up until the time runs out.
Play the epic story!
Train to get better.
Fight every character in the game, in order.
Race your friends to the end of a course! Watch out for enemies and look for speed boosts!
Characters
Edit

Standard:Fantendo Gun
Side:Fantendo Boomerang
Up:Fantendo Rocket Boots
Down:Fissure
Super Blast:Fantendo Vortex
Doug Piranha
Edit
Standard:Super Punch
Side:Fire Breath
Up:Leaf Spin
Down:Ground Pound
Super Blast:Piranha Storm
Red Scoutbot
Edit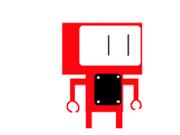 Standard:Scout Splash
Side:Scout Dash
Up:Scout Spin
Down:Scout Bomb
Super Blast:Scoutbot Assemble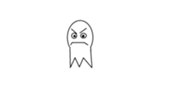 Standard:Scare
Side:Ghost Dash
Up:Grapple
Down:Intangible
Super Blast:Posess
Standard:Pie Throw
Side:Pie Shield
Up:Pie Stairs
Down:Camoflauge
Super Blast:Pie Storm
Standard:Lick
Side:Ghost Dash
Up:Akro Bat
Down:O'Lantern
Super Blast:McBoo's Mansion
Henry the Moose
Edit
Standard:Antler Spin
Side:Charge
Up:Moose Jump
Down:Moose Crush
Super Blast:Forest
Standard:Touge Attack
Side:Egg Toss
Up:Egg Throw
Down:Clyde Crusher
Super Blast:Tartan Army
Standard:Pencil Jab
Side:Pencil Dash
Up:Jetpack
Down:Anvil
Super Blast:Doodle Tank
Nightwolf
Edit
Standard:Hyper Howl
Side:Night Punch
Up:Nightwolf Tornado
Down:Underground Howl
Super Blast:Shadow Slash
Transformez
Edit
Standard:Dark Shot
Side:Minion
Up:Shadow Boost
Down:Dark Hands
Super Blast:Dark Portal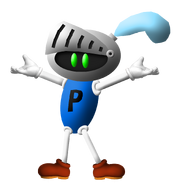 Standard:Sword Throw
Side:Push
Up:Pushy Boost
Down:Pushy Ride
Super Blast:Pusher's Pile
Captain Bomb
Edit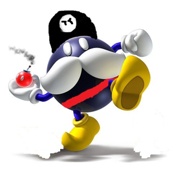 Standard:Bob-omb
Side:Bob-omb Roll
Up:Bob-omb Step
Down:Bob-omb Drop
Super Blast:Bob-omb Storm
Add your characters!
The game starts out in an arena, where Unten and Doug Piranha are about to fight.
Level 1: Defeat your opponent! Characters:Unten, Doug
Unten/Doug defeats the other character, and helps them up. Then, all of a sudden, a gigantic earthquake struck! Out from the crack the quake made, climbed thousands of monsters called Clots. Unten and Doug prepared for battle.
Level 2: Defeat 20 enemies! Characters:Unten, Doug
After they were defeated, the heroes rejoiced, but then a large black tentacle shot out of the crack! It spat out  eggs which flew across the world and grew into more tentacles. The heroes, confused, were shot back when a black blob came out of the fissure. The tentacles started to suck the life from the ground. Unten rushed at the tentacle, but was shot back and flung across the world. Doug looked back at the tentacle, which spawned a huge Clot. Doug prepared for battle.
Level 3: Boss! Giga Clot! Characters:Doug
More coming soon!