Ad blocker interference detected!
Wikia is a free-to-use site that makes money from advertising. We have a modified experience for viewers using ad blockers

Wikia is not accessible if you've made further modifications. Remove the custom ad blocker rule(s) and the page will load as expected.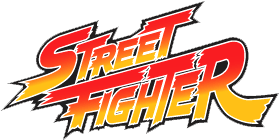 Street Fighter (ストリートファイター Sutorīto Faitā) is a fightning game series developed by Capcom. It changed the whole fightning game franchise since the debut of the franchise in 1987, introducing special moves and more to the fightning genre. The first game was released in 1987 for the arcades, however, the series only became famous with the release of the second installment of the franchise, known as Street Fighter II. Street Fighter II become one of the most sucessful games in the world, spawning many other fightning series, such as King of Fighters and Mortal Kombat. Street Fighter II recieved many ports and updates. Capcom released the first installment of the new spin-off series, called Street Fighter Alpha, in 1995, including new characters and some characters from another famous Capcom series, Final Fight. In 1997, the Street Fighter III was finally released, including many characters and new gameplay mechanics and fixes. One year before, Street Fighter had another spin-off series, called EX, being the first 3D Street Fighter game and in 2008, the latest Street Fighter game was released, Street Fighter IV. Street Fighter had crossovers with many other franchises, the first one being a crossover with Marvel's X-Men franchise, then against other Marvel Super Heroes, which would later spawn the Marvel vs. Capcom series, a crossover with Tekken and a fan-made crossover with Mega Man. Street Fighter characters would also appears in other crossovers, such as Capcom vs. SNK, Namco x Capcom and Tatsunoko vs. Capcom. The Street Fighter franchise would later had other appearances in every kind of media, several films and animiations were made, a comic book adaptiation, card games and even role playing games.
Games
Non-fanon
Main Canon
Street Fighter (1989)
Street Fighter II (1991)

Street Fighter II' - Champion Edition (1992)
Street Fighter II' Hyper Fightning (1992)
Super Street Fighter II (1993)
Super Street Fighter II Turbo (1994)
Hyper Street Fighter II: The Anniversary Edition (2003)

Street Fighter III (1997)

Street Fighter III: 2nd Impact - Giant Attack (1998)
Street Fighter III: 3rd Strike - Fight for the Future (1999)
Super Street Fighter III: New Generation (2000)

Street Fighter IV (2008)

Super Street Fighter IV (2010)
Super Street Fighter IV: Arcade Edition (2011)
Ultra Street Fighter IV (2013)
Hyper Street Fighter IV (2015)
Street Fighter V (2016)
Alpha series
Street Fighter Alpha (1995)
Street Fighter Alpha 2 (1996)

Street Fighter Alpha 2 Gold (1996)

Street Fighter Alpha 3 (1998)
EX series
Street Fighter EX (1996)

Street Fighter EX Plus (1997)
Street Fighter EX Plus α (1997)

Street Fighter EX2 (1998)

Street Fighter EX2 Plus (1999)

Street Fighter EX3 (2000)
Related Games
Street Fighter 2010: The Final Fight (1990)
Street Fighter: The Movie (1995)
Crossover Games
Street Fighter vs. Cartoon Network Universe (2004)
Fanon
Story
Canonically, the chronological sequence of game settings is as follows:
Street Fighter
Street Fighter II
Street Fighter Alpha (series)
Street Fighter III
Street Fighter IV
Street Fighter V
Main Characters
Protagonists
Villians