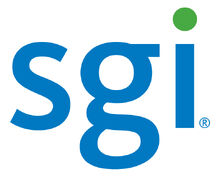 Stottlemyer Gaming Industries, or SGI, is a video game company that began on June 8, 2015 with a Kickstarter campaign. The program received 242,712 dollars after promises of collaborations with large-scale gaming companies. They fulfilled their promise quickly after announcing that they would help Nintendo with the creation of Mario Kart 9 and the WiiDS console.
Games Created by SGI
Unnamed original game
Unnamed FPS
Pokken 2: The Arena
Companies SGI has worked with
Consoles made by SGI
Ad blocker interference detected!
Wikia is a free-to-use site that makes money from advertising. We have a modified experience for viewers using ad blockers

Wikia is not accessible if you've made further modifications. Remove the custom ad blocker rule(s) and the page will load as expected.