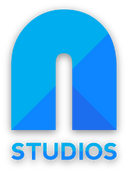 Hello! Welcome to the N Studios presentation of the Spooky Scary Fantendo Showcase. Today, I finally lift the curtain off of our biggest new project: The LXIV Saga. Well, the metaphorical curtain, at least. I kinda blew the budget on the trailer. Yes, in fact, there is a trailer!
Does anyone even remember when I used to put together trailers using movie maker lol well it hasn't changed :P
Anyways, let's go!
The LXIV Saga stars the three main characters above: Sixty Four, who was the main protagonist of The Sixty Four Saga (which, side note, will be finally be getting updated completely to its Voidverse Books version very soon!), Amy Cerato, who has a great role to play in this new story that is not just "it's the girl character!", which is something I'm so so SO exicted about, and Eight, who used to be fully named Eight Bit to rival Sixty Four (haha get it mmmhmmm funny joke) but is just Eight now because I'm killing that stupid reference lol. Also maybe it's to confuse with Exo's own character, Eight. But mine came first. :):):)
These three, along with one other returning Sixty-saga cast member (who you will see in the trailer) and a handful of new important faces, are trapped in the mysterious world known as The Void, each with a varying level of memory of a place that they had existed in before. Each character has their own journey to take in this world as they figure The Void out, and seek their lost memories too.
The first arc, simply titled The Void, is only one of three story arcs that The LXIV Saga will have! I actually caught myself breezing through the chapters of this beginning arc because I wanted to save the really good stuff for the other two, but that obviously ended up with giving me the first few boring-as-hell chapters, so I ended up adding a ton more interesting little bits (and some big bits too) (but not Eight Bits, we went over this) and hopefully you're hooked by a couple of them. :P
Chapters will be released weekly with special behind-the scenes blogs going up on those release days! No, I'm not doing this to always create a legitimate plug for chapters what no what are you talking about
Okay, I've done my share of talking (typing?), so I LEAVE YOU WITH THIS TRAILER! ...
Something Painterly This Way Comes
WELL I WANTED TO POST THIS YESTERDAY BUT YOU KNOW, THE SPOOKY SCARIES AND ALL THAT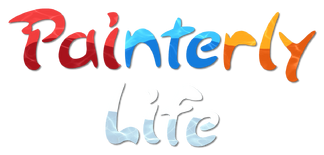 This is like my 4th or 5th attempt at finalizing a Painterly sequel (just search up Painterly 2 in image files and there's an entire freaking catalog lmao), but like they say, n-th times the charm! Introducing Painterly: Life, the direct sequel to Painterly: Signature Edition. Expanding on the lore of Painterly, Life sees Kaitlyn and Morsai facing a new threat to their worlds simultaneously, and they must come together even to stop it. Morsai, who is affected a bit later than Kait, seems to know something more about this enemy than the young girl does...
In Painterly: Life, the worlds are doubled, now featuring five of Kait's creative environments, 4 new Morsai worlds, and one final unknown land, the home of the looming evil. Above, we see Kait and her two Painting Sprites Forte and Melody in Spritebright Greens, the home of the Painting Sprites! Kait herself is using her ability as a Speaker (somebody who can enter their own worlds, and depending on the level of their power, send their creations into other artist's worlds, or even send themselves) to add in a cute little block character. Something in this game that differs from any other N Studios title is that the images representing the worlds will now be sketches such as this one, for a more dynamic scene, instead of the typical static representation. We hope you enjoy this new approach!
Painterly: Life will be worked on alongside Olive and The LXIV Saga, and will probably be complete in the first half of 2016. Stay tuned!
Ad blocker interference detected!
Wikia is a free-to-use site that makes money from advertising. We have a modified experience for viewers using ad blockers

Wikia is not accessible if you've made further modifications. Remove the custom ad blocker rule(s) and the page will load as expected.