Spongebob Show Party: Fossil Hunt(Wii)
Developer(s)
imomj1
Publisher(s)
THQ, Nintendo
Platform(s)
Wii
Release Date(s)
december 2 2011
Genre(s)
comedy, edicational, fossil finding
Series
Spongebob show party
Spongebob Show Party: Fossil Hunt 
is a game that is nothing but edicational, it still have sense of humor, this game released in december 2 2011.
Gameplay
every player plays with the mii, finding fossils,  and evidence from prehistoric times.
Unused Graphic
Leftovers from Puggy Challenge Racing
Leftovers from Puggy Challenge Racing are found in the texture files.
SMP.ASE
SMP.ASE is a placeholder mii model.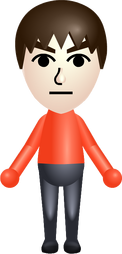 Placeholder place picture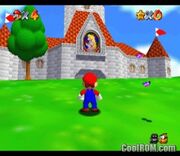 a placeholder place picture name pst2.rwtx, it is a screen shot from Super Mario 64.
Sinup.rwtx
a picture of robotnic that are leftover from another game
345674654765_789O.ASE
A 3d model of sonic found in the model files, strangely, it is hidden in some places.
Pmg.rwtx

a placeholder spongebob outline.
TEMP_fossil.rwtx
a placeholder fossil.
Unused text
inbee.txt is a text from blackrhinoranger
Terror Vision was once an ordinary being who always enjoyed watching his favorite program: "1001 things you can do with a piece of string". However, he read the new that his favorite TV show was canceled after only 1000 episode produced. He was so angry, he smashed himself into the TV causing him to react funny. As a result, he became a walking TV man. Ashamed of his appearance, he went out of his apartment to try and visit the doctor. He then pass a TV shop that was displaying many active TVs, they reacted funny when Terror vision walked by. Realizing that, he had the ability to change the channel with his mind. He could even go into the TVs. He gave him the opportunity to enter the cable company that cancelled his favorite show and force them to continue airing it back otherwise, everyone will be forced to watch is second favorite program "1001 things you can do with a paddle ball". Luckly, a few seconds later, there was a power failure which gave the police the chance to capture him and arrest him.

Unused Videos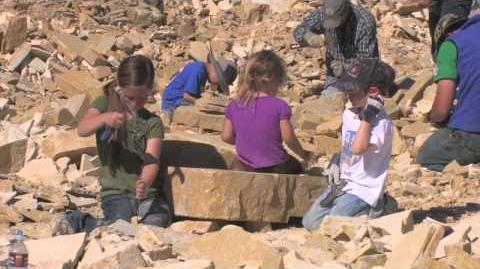 there was an unused video found hidden in the video files, it file name is Temp.mov, it is most likely a placeholder for videos, the developer used this to make screen shot of this.
Unused Audio
sound_data.brsar is just a sound of yoshi, it is a placeholder voice
Midi files found is a leftovers from wii SDK.
Ad blocker interference detected!
Wikia is a free-to-use site that makes money from advertising. We have a modified experience for viewers using ad blockers

Wikia is not accessible if you've made further modifications. Remove the custom ad blocker rule(s) and the page will load as expected.