Sonic the Hedgehog: Secrets of Shadow
Studio(s)
TalixArts Jr.
Sega
Sonic Team
Distributor(s)
DreamWorks Pictures
Type
Computer Animaton
Genre(s)
Action/Advenutre
Country of Origin
United States
Europe
Japan
Starring
Liam Hemsworth
Lucas Till
Keith David
Mary Elizabeth Winstead
Laz Alonso
Christoper Mintz-Plasse
Ashley Greene
Theatrical Release Date(s)
July 8, 2016 (US)
July 9, 2016 (EU)
September 13, 2016 (JP)
Age Rating(s)
PG-13
Original Language
English
Budget
$189,000,000
Box Office
N/A
Runtime
102 minutes
Series
Sonic 2014 film series
Prequel(s)
Sonic the Hedgehog (2014 film)
Sequel(s)
Sonic the Hedgehog: Dangerous Edge
Sonic the Hedgehog: Secrets of Shadow is a 2016 computer-animated film based on Sega's uber-popular Sonic the Hedgehog video game series. It is the sequel to the 2014 film. Andrew Adamson reprises his role as director. Most of the main voice cast such as Liam Hemsworth, Laz Alonso, Christopher Mintz-Plasse, Ashley Greene, Teresa Palmer, and Kevin James all return. Lucas Till, Mary Elizabeth Winstead, Keith David, Edi Gathegi, Warwick Davis, Danny McBride, and Ian McShane join the cast.
In the sequel film's story, Sonic and his friends try to track down the mysterious Master Emerald, but run in trouble when Sonic meets up with a dangerous hedgehog that has a personal vendetta against him. The film is to be out July 8, 2016 and as well presented in regular 2D, Real D 3D and IMAX featuring Dolby Surround 7.1 sound.
Story
Premise
A year after the first film, Sonic, Amy, and the remaining hedgehogs travel to Tails' homeland, Westside Island to create a new society. As Sonic tries to embrace his role as his clan's guardian, Knuckles seeks Sonic's help when they learn of the mysterious Master Emerald. Sonic and the others find out that the object controls the balance of the Centrum. When dark forces arrive, Sonic and the others try to stop the new threat, but when an ancient evil reawakens to seek the Master Emerald itself, Sonic learns of an ancient tribe of Echidnas that could unlock the key to save the Master Emerald and stop the evil that wants it. However, while Sonic ventures to find the tribe, he soon comes face to face with another hedgehog...one who has a dark past and personal vendetta against Sonic...his name is Shadow.
Plot
Want to read the plot, click here.
Voice cast
Non-human voice characters
Cho - Cream's little Chao buddy
Froggy - Big's pet frog
Various members of the ancient Echidna tribe
Black Arms army

Black Warriors – the foot soldiers of the Black Arms
Black Oaks – the upgraded forms of the Black Warriors
Black Hawks – flying bird-like soldiers
Characters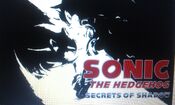 Production
After the release of Sonic the Hedgehog (2014 film), the film garnered a lot of positive reviews. TalixArts Jr. continued their Sega deal as they and DreamWorks Pictures announced an upcoming sequel. Adamson, who directed the first film, reprises his role as director. The post-credits scene from the first film has spike rumors that most likely Shadow could appear in the sequel. On April 2015, the studio confirmed Shadow the Hedgehog will officially appear; months later, Rouge the Bat was confirmed to appear as well. Talix confirmed that Team Chaotix will be in the sequel and will have a interesting role. Many rumors have alert on who will be the main antagonist. Talix said in an interview, "the new film will have a new villain or several new villains"; and about Eggman's return, "you always have to watch your back when you talking about Eggman. The mad doc always has a backup plan." It could be a spoiler that Eggman might make a cameo appearance. Black Doom was confirmed to be the main antagonist.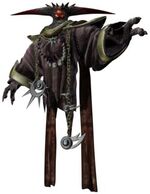 Talix mentioned as well the Shadow the Hedgehog (video game) and Sonic Adventure 2 were major influences to the film's story especially shaping Shadow's dark past. The title for the sequel will not have the number two and was soon confirmed to be titled Secrets of Shadow.
Reception
Coming Soon
Box Office
Coming soon
Sequel
Sonic the Hedgehog: Dangerous Edge was confirmed as the third film and second sequel in the Sonic 2014 film series. It will be out in May 2018. Metal Sonic is rumored to be a villain.
Music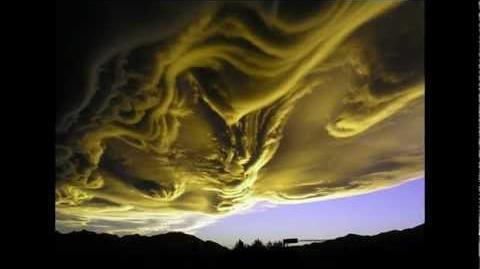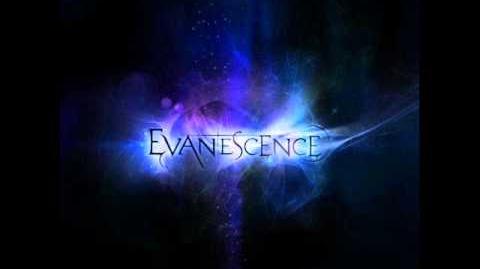 Ad blocker interference detected!
Wikia is a free-to-use site that makes money from advertising. We have a modified experience for viewers using ad blockers

Wikia is not accessible if you've made further modifications. Remove the custom ad blocker rule(s) and the page will load as expected.