Due to the humorous nature of this article, it is being kept for entertainment purposes. Therefore, please do not delete it or flag it for deletion.
sonic heroes is a sonic anime
characters
.sonic .tails doll .tails .amy .dr Robotnik .knuckles .Shadow
episodes
1 the story of tails doll 2 the curse returns 3 the cool emerald 4 super tails doll!? 5 the end of tails doll 6 tails doll returns! 7 unknown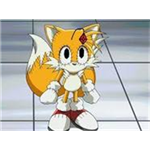 Ad blocker interference detected!
Wikia is a free-to-use site that makes money from advertising. We have a modified experience for viewers using ad blockers

Wikia is not accessible if you've made further modifications. Remove the custom ad blocker rule(s) and the page will load as expected.