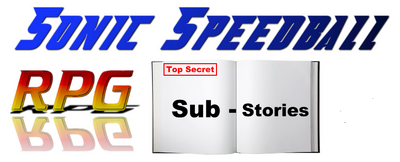 Sonic Speedball RPG Sub-Stories is a collection of short stories put into one picture book novel based on Sonic Speedball RPG: The Series. They show just how some things happen in the series that we never get to see in the video games.
Chapters
More Coming Soon!
Color Codes
Ad blocker interference detected!
Wikia is a free-to-use site that makes money from advertising. We have a modified experience for viewers using ad blockers

Wikia is not accessible if you've made further modifications. Remove the custom ad blocker rule(s) and the page will load as expected.