Sonic Generations 2
is the sequel to
Sonic Generations
to celebrate the 25th anniversary of the Sonic the Hedgehog series, and is being released for the
Wii U
Xbox 360
Xbox One
PlayStation 3
Playstation 4
 and
3DS
in early 2016. Players play as
Sonic
as they work to restore time once again.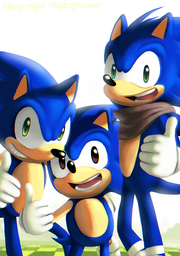 Plot
The game begins in a dark room. Some noises are heard as a red eye glows in the room. Meanwhile, Classic Sonic runs though Station Square, older then when he was in Sonic Generations, and suddenly a black hole sucks everything into a land of grey. Meanwhile, the modern Sonic with Tails help eggman evil plan, and  black hole sucks them into the same grey world. It is revealed that an unknown villain has brought them to this world, and that they must get back to their own world. The three Sonics collects the Chaos Emeralds from the bosses, then sees the mastermind of this plot, Metal Sonic. Metal uses the negative energy of the emeralds to transform into a super form, and the two Sonics follow him as Super Sonic. The robot is defeated, and the three Sonic go back to their own worlds.
Cast
Console Stages
Classic Era
Marble Zone
This stage has been made easier from Sonic the Hedgehog. No lava appears, and secret passageways scatter the course. A new section above the undergrounds has been added.
Emerald Hill Zone
Much like in the first stage from Sonic the Hedgehog 2, Sonic must avoid bottomless pits, enemies, and spikes. However, an earthquake occurs in Act 2, causing Modern Sonic to fall into a cave.
Ice Cap Zone
Ice Cap is a steep mountain from Sonic the Hedgehog 3. Sonic can snowboard down the mountain and defeat enemies as he makes his way to the goal. In Act 1, Classic Sonic has to climb up the summit and defeat the mini-boss from the original game.
Middle Era
Windy Valley
Windy Valley takes place inside of a tornado, a field, and a race track in the sky. There a beautiful sights, but just watch out for hazards.
Pumpkin Hill
Sonic must run across bridges connecting from giant pumpkin to pumpkin. Ghosts sometimes chase Sonic though the stage. In Act 1, Classic Sonic must collect three Master Emerald shards before reaching the goal.
Mystic Mansion
Sonic has to fight ghost to proceed though the mystic rooms and light lanterns to reach the goal guarded by ghosts. A new area, a cave under the mansion, is added with traps to avoid and puzzles to solve.
Modern Era
Aquatic Base
Returning from Sonic the Hedgehog (2006), Aquatic Base houses moving platforms, water tanks, and lots of enemies. In Act 1, Mephiles can be seen before dashing off.
Eggmanland
Eggmanland is thankfully much shorter, with Sonic only having the move though the daytime rooms. Watch out for lava, enemies, spikes, and pits. In Act 2, Sonic has to freefall down a deep pit to reach the goal, located in the depths of the Earth.
Starlight Carnival
The final stage, Starlight Carnival takes place in a fleet of starships in Act 2, and a main flagship in Act 1. Gravity frequently switches and can be a hazard, as Sonic can fall into electric pits and spikes if he runs at the wrong time.
3DS Stages
Classic Era
Marble Zone
Almost exactly like the stage from the Wii U version, but shorter.
Aquatic Ruin
Like the zone from Sonic 2, Sonic must avoid drowning in water, enemies, and spikes.
Flying Battery Zone
Like the zone from Sonic 3, Sonic dodges bottomless pits, spikes, and enemies. Be sure to use the speed boosters carefully, and not to jump into pits!
Middle Era
Icecap (SA1)
Icecap is a mountain with various chambers filled with enemies and spikes. Icecap has a snowboarding section at the end, so be careful of the avalanche.
Final Rush
A highway in the sky? Impossible! Not anymore. Run along the gate to the ARK, dodge falls to Earth, and avoid enemies. Watch out for pink energy balls from The Final Hazard.
BINGO Highway
Sonic must dash though the flashy BINGO Highway, try his luck at the slot machines, and simply run like there's no tomorrow. Portals in the stage teleport Sonic to different parts of the stage.
Modern Era
Chaos Angel Zone
In Chaos Angel, beware of bottomless pits and lava. In Act 2, Gemerl sometimes attacks Sonic.
Leaf Storm Zone
Dodge pits and spikes, avoid enemies, it's all the same in the jungle. Just run and get to the goal. Also, be sure to use the spinning platforms to fling yourself to high trees.
Sweet Mountain
Time for a change of pace? Well, try to use the Void Wisp and the Drill Wisp to climb up to the top of an upside down ice cream cone mountain! Watch out for donut boulders, cereal hail, and ice cream cone spikes!
Bosses
Console Bosses
Classic Era
Rival: Mecha Sonic: Mecha races you in Wing Fortress zone from Sonic the Hedgehog 2, and races Classic Sonic. Mecha shoots lasers from his eye to slow you down, spikes from his back, and even does Homing Attacks you! The track loops around, so there is no way to "win" the race. All you have to do is to hit Mecha six times, and he is down.
Classic: Drill Eggmobile: Avoid the Drill Eggmobile's large drill and hit him 7 times to win this short fight.
Modern: Egg Cutter (Hey-Ho): Remember the first Sub-Boss of Sonic & Knuckles? Well It's Modern Sonic's Boss. He throws logs at you while you chase him, so do a Homing Attack on the logs, then Boost into him. Hit him 6 times and he's down.
Middle Era
Rival: Rouge the Bat: Rouge races Sonic in Green Forest from Sonic Adventure 2. Rouge throws bombs at Modern Sonic in the air, so avoid them! When she flys low, do a Homing Attacks on her! Five attacks, and Rouge is done.
Classic: Chaos 6: As Classic Sonic on the Egg Carrier, jump on the enemies and throw them into Chaos, then jump on the frozen beast. Six jumps and Chaos is done for.
Modern: Egg Golem: The Egg Golem from Sonic Adventure 2 tries to crush Sonic on it's platform, so don't let that happen! Instead, dodge the arm attacks and jump on the platforms on its back. Then, do a Homing Attack on its head. After seven hits, the Egg Golem sinks in the quicksand.
Modern Era
Rival: Jet the Hawk: Jet has suddenly appeared in Metal City! Race Jet on foot and beat him to the goal ring. Also, enemies try to attack you as you race.
Classic: Erazor Djinn: The Classic boss, dodge Erazor's sword swipes then jump on his head. If Erazor charges at you, use a Spin Dash to roll under him. After four hits, Erazor swings for frequently and takes more Rings from you.
Modern: Egg Nega Wisp: The Egg Nega Wisp uses several attacks in this 2D-based boss battle. When it uses the Yellow Wisp, three tentacles emerge from the ground and speed out at you. Do a Homing Attack on it, then Boost into the Nega Wisp's face. When it uses the Green Wisp, it starts hovering. Do a Boost to avoid it when it lands. When it uses the Red Wisp, it shoots fireballs at you. When it uses the Violet Wisp, it creates a miniture black hole. Six Boosts into it, and it is defeated.
3DS Bosses
Classic Era
Rival: Nack the Weasel: Nack is a feisty enemy, and he shoots you with a gun that fires bottle corks. You have to race him in Metropolis Zone. Watch out, for Nack uses his jet boots to speed ahead!
Classic: Wrecking Ball: This is the first boss in Sonic history! Dodge the wrecking ball ans hit the Eggmobile 8 times.
Modern: Great Eggman Robo: Remember the giant boss you fought in Sonic & Knuckles? Here it is. When it slams its fingers down on the stage, jump on them! When all six fingers are down, it tries to fire laser blasts at you. Hit its nose two times, and the robo is down.
Middle Era
Rival: Rouge: Just like the Wii U version.
Classic: Chaos: Chaos appears as Chaos 0 in Station Square. He jumps though the air and punches at you from street lights. Homing Attack him to knock him down and jump on him. After five hits, he uses tendrils to try to hit you. One last hit, and Chaos is defeated.
Modern: Egg Albatoss: The Egg Albatoss challenges you on a rail fight, so the fight is constantly on rails. All you have to do is Boost to reach the Albatoss while dodging missiles and buzz saws. Eight hits to the Albatoss, and the boss is down.
Modern Era
Rival: Jet The Hawk: Same as Wii U.
Classic: Egg Wyvern: The final boss of Sonic's story in Sonic 06, the Egg Wyvern challenges you on a small platform. Jump over the spikes it shoots at you, and jump on the cockpit whenever you can. After each hit, the Wyvern becomes out of reach and shoots a laser at the platform, making it smaller. After seven hits, the Wyvern tries to crash itself onto the platform. When it is about to hit the platform, jump on the cockpit one more time to win.
Modern: Captain Jelly: Captain Jelly from Sonic Colors races Sonic in Asteroid Coaster. Run though his ship, then press a button on it to bring it down to the ground. The captain then leaves his ship and shoots candy at you. Dodge the deadly treats and hit the captain five times to win.
Final Boss
Time Lord Metal Sonic: As Classic Super Sonic, climb up Metal's arm and strike his head to take out a sixth of his health. Then as Modern Sonic boost though Metal to take out another sixth. Repeat the pattern two more times, and Metal tries another tactic. Metal sends out previous versions of the bosses. Dodge their attacks, and they vanish. Then attack Metal three times with each hedgehog. Metal starts to fall to the ground, but as he does, he throws energy balls at you. Dodge them, and you win the fight.
Music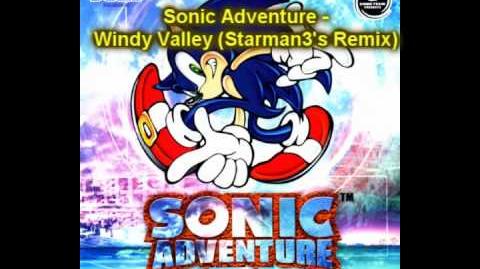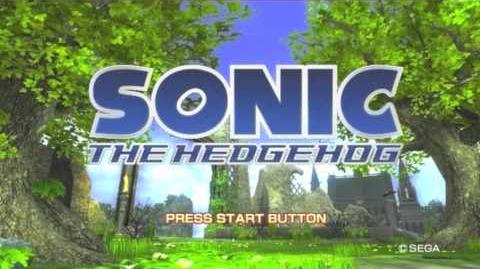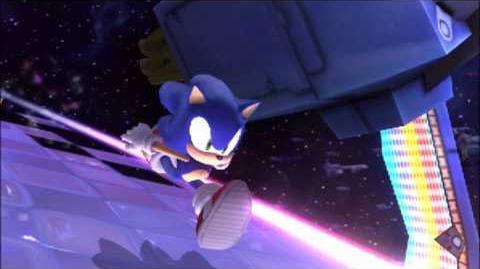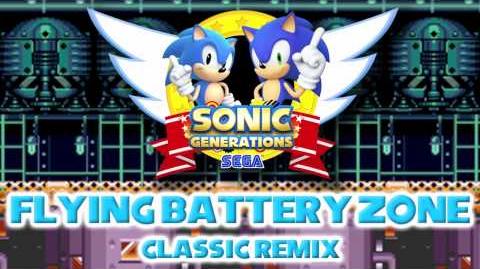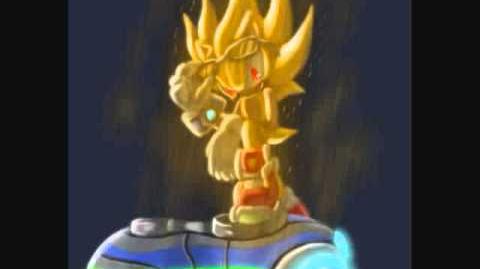 References to Previous Games
Sonic the Hedgehog- Marble Zone appears along with the classic Eggmobile.
Sonic the Hedgehog 2- Emerald Hill and Aquatic Ruin Zones appear along with the Drill Eggmobile. Tails also appears again. Plus, the Mystic Cave's theme from this game is combined with the Mystic Mansion Zone's theme from Sonic Heroes for a more "Generations"-ish concept.
Sonic the Hedgehog 3- Ice Cap Zone appears again, and the Special Stage is the one used in the 3DS version.
Sonic the Hedgehog 4: Episode II- The Death Egg MKII's music is heard during Eggmanland: Act 1.
Sonic CD- Metal Sonic is the main villain, and his boss music is a remix of his original theme. The Special Stage from this game is an extra on the console versions of the game.
Sonic & Knuckles- Flying Battery appears and Mecha Sonic makes a cameo, stored inside the same stage, and Mecha also challenges Classic Sonic in the 3DS version.
Knuckles Chaotic- Time Lord Metal Sonic looks very similar to Metal Sonic Kai.
Sonic Adventure- Windy Valley and Icecap appear as stages, and Chaos 6 appears as a boss. Chaos 0 appears as a rival on the 3DS.
Sonic Adventure 2- Pumpkin Hill and Final Rush appear as stages, Shadow and The Final Hazard makes cameos on Final Rush, and the Egg Golem appears as a boss.
Sonic Heroes- Metal Sonic is the main villain again, Mystic Mansion and BINGO Highway appears as a stage, Rail Canyon and the Egg Albatoss appears as a boss battle, and Team Dark makes a cameo in Mystic Mansion.
Sonic and the Secret Rings- Erazor Djinn is fought as a boss battle.
Sonic Riders- Jet the Hawk appears a rival in Metal City.
Sonic Advance 3- Chaos Angel appears as a stage.
Sonic Rush- Leaf Storm appears as a stage.
Sonic 06- Aquatic Base appears as a stage, and Mephiles makes a cameo in the same stage. Plus, the Egg Wyvern and the Egg Carrier appear as a boss.
Sonic Unleashed- Eggmanland appears a stage, and the Intercepter appears in that stage as an enemy.
Sonic Colors- Sweet Mountain and Starlight Carnival appear as stages, and the Hover, Void, Drill, and Frenzy Wisps appear. Plus, Captain Jelly and the Egg Nega Wisp appear as bosses.
Sonic Free Riders- Free appears as a remix in the Jet fight.
Beta Elements
See more at: Sonic Generations 2/Beta Elements