Slenderman:Rampage is a Wii u and Nintendo 2DS game and the sequal to the game Slender game.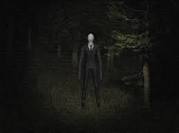 Plot
They all thought Slenderman was died wrong Slenderman is still out there and this time he is creating various clones of himself.
Levels
1.Tokyo City
2.Into the woods
3.Haunted Mansion
4.Death Valley
5.The finale
2.
Ad blocker interference detected!
Wikia is a free-to-use site that makes money from advertising. We have a modified experience for viewers using ad blockers

Wikia is not accessible if you've made further modifications. Remove the custom ad blocker rule(s) and the page will load as expected.