Ad blocker interference detected!
Wikia is a free-to-use site that makes money from advertising. We have a modified experience for viewers using ad blockers

Wikia is not accessible if you've made further modifications. Remove the custom ad blocker rule(s) and the page will load as expected.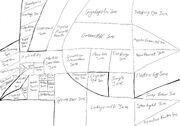 Sky Chase Zone does exist, and it can be found in real encyclopedias. You may read more about it here:
Sky Chase Zone is a zone in the Sonic series. It has made appearances in Sonic the Hedgehog 2 under its own name and Sonic Adventure as Sky Chase; despite the titular differences, the only difference between the two zones are graphical differences.
Sky Chase Zone makes appearances in both the Team Underground and Team Dark storylines of Sonic Heroes 2; in this game, they both do more justice to their Sonic Adventure cousin.