Sixty Four's Puzzler is a game based off of  Dk64rules's series of fanfiction about Sixty Four. It is a Tetris-style game and is to be released in Spring 2010.
Story
Eight Bit has stolen all of Sixty's games and thrown them  in the pile of N64 cartridges! How ever will he find his games? Luckily, Mick Cool's Xtractor can help you pick out and analyze the games for the correct memory. Let's get diggin'!
Enemies
SM64 Look-alikes
DK64 Look-alikes
B-K Look-alikes
LOZ: OOT Look-alikes
Levels
1. Top O' The Pile
2. Middle Ground
3. Bottom Bash
4. Eight Bit's Last Challenge
Reception
This game got mixed reviews. Some enjoyed the fact that it coped well with kids' minds, and since the fanfic is kiddish, it went over well. Others complained that it was too easy for older fans. Some just complained that it didn't have an adventure feel as the fanfic does.
Gallery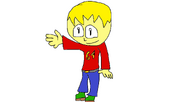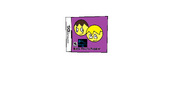 Ad blocker interference detected!
Wikia is a free-to-use site that makes money from advertising. We have a modified experience for viewers using ad blockers

Wikia is not accessible if you've made further modifications. Remove the custom ad blocker rule(s) and the page will load as expected.