Shards Is a evil guy who was put in jail. Reason being he froze the president, waited for him to melt and then cut his arm off with the sword of icey beginnings.
SPOILERs* Shards Escapes from jail in the second game.
Apearences
Apearence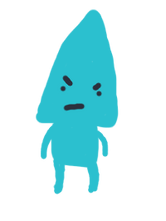 Ad blocker interference detected!
Wikia is a free-to-use site that makes money from advertising. We have a modified experience for viewers using ad blockers

Wikia is not accessible if you've made further modifications. Remove the custom ad blocker rule(s) and the page will load as expected.