Shade the Echidna did not originate from fanon, and more information can be found on their respective wiki(s). You may read more about it on the following wiki(s):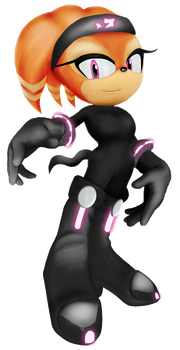 Shade the Echidna is an Echidna from the Sonic series. Her first appearance was in Sonic Chronicles.
Appearances
Shade makes an appearance in Sonic Heroes 2 as a playable character for Team Knuckles. She and Knuckles are obnoxiously in love, to the extent that Shade usually remains by Knuckles' side when he is guarding the Master Emerald.