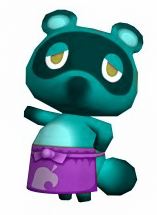 Sea Nook is a Racoon who can swim VERY better then Jayden and other's, the only one faster is Squidler. But his floating is Normal, so Hungry guy and others are better floaters.
triva
He is the best floater in the normal catagory.
When swiming, he turns his tail in circles.
His apron has a leaf.