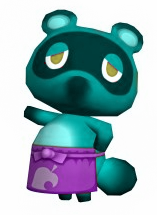 Sea Nook is a Racoon who can swim VERY better then Jayden and other's, the only one faster is Squidler. But his floating is Normal, so Hungry guy and others are better floaters.
triva
He is the best floater in the normal catagory.
When swiming, he turns his tail in circles.
His apron has a leaf.
Ad blocker interference detected!
Wikia is a free-to-use site that makes money from advertising. We have a modified experience for viewers using ad blockers

Wikia is not accessible if you've made further modifications. Remove the custom ad blocker rule(s) and the page will load as expected.