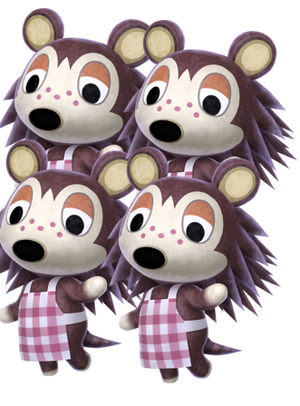 Sablenoids are creatures that inhabit Sable's dream world in Sable and Mabel: Dream Team.
History
Sablenoids are made 1 decade after Able Sisters is established, They were first discovered while Sable fell asleep during the anniversary.
Lifespan
A Sablenoid's average lifepan is 122 years (1 century + 2 decades + 2 years).