SUNSET: Villages is a 3D Life Simulator Game by Toroko, similar to that of Fantasy Life or ~Wild World~. It was announced at the Fantendo Holiday Showcase 2015 for The V². It is based off SUNSET and it's sequel SUNSET: Dawn of a New Day.
Character Creation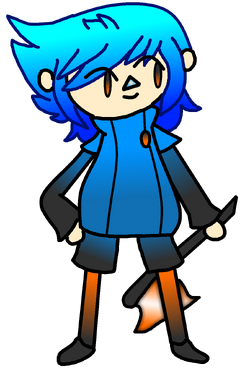 Generic characters created for illustration purposes.
You can choose to be a girl or a boy, although the gender doesn't really effect much in terms of game play (as kids are possible no matter what; a girl and a girl can make babies, as well as a boy and a boy). A full list of hair, clothes, skin colors, and other items are listed below.
Skin Colors
Hair
TBA
Shirts
TBA
Pants
TBA
Glasses
TBA
Roles
TBA
Gameplay
TBA
Special Characters
Although usually other characters are randomly generated or created by other players, there are some special characters that sometimes appear. They have exclusive items and personalities.
Special Characters
Image
Info



Leah Needlenam

TBA



Crow

TBA



Kimbra Blowfish

Kimbra Blowfish is a villager that may only be there to fuck everyone's shit up. She is constantly flirting with anyone she can in order to have kids which she plans to sell into slavery. Get in her way with that and you can expect her to make up a plan to murder you or even worse.
Ad blocker interference detected!
Wikia is a free-to-use site that makes money from advertising. We have a modified experience for viewers using ad blockers

Wikia is not accessible if you've made further modifications. Remove the custom ad blocker rule(s) and the page will load as expected.