SEGA Racers! is a second sequel to Sonic and SEGA All-Stars Racing from the SEGA Superstars series.
Gameplay
It is very similar to the first two games in which players choose different settings and characters before a race, including the vehicle transformation, Stage changes and the Slot Machine from Transformed.
All-Star Moves returned once again and can be collected like the previous games from capsules. It includes new weapons, 20 new tracks, 8 tracks from the previous games, and 4 DLC tracks. XP Points did not returned, instead, the SEGA Miles from the first game makes a comeback. Like the first one, it can be obtained by playing the game to unlock characters, tracks, and songs. The stickers where replaced by Ranks, each Rank contains an achievement, the Wii U and 3DS versions where replaced by Smash Bros. inspired Trophies.
Playable Characters
There are a total of 46 characters (including 3 3rd party characters (5 in each console) and 3 DLC Characters). The starting roster are Sonic, Tails, Knuckles, Eggman, Amy, AiAi, Beat, Amigo, D. B. Joe, and Ryo Hazuki. Other characters has to be unlocked with Sega Miles.
| Image | Character | Vehicle | All-Star Move and Theme |
| --- | --- | --- | --- |
| | Sonic the Hedgehog | His Speed Star from the previous games. | |
| | Miles "Tails" Prower | A new upgraded Whirlwind S7 | |
| | Knuckles the Echidna | His Vehicle from Transformed, with a Master Emerald-inspired color scheme. | |
| | Dr. Eggman | He rides on his modifided EggMobile to look like a vehicle. | |
| | Amy Rose | She rides her remodeled version of her first vehicle Breeze. | |
| | AiAi | A fused version of the one from the original and transformed. | |
| | Beat | His Quad Bike from Transformed. | |
| | Amigo | He rides on a rounded vehicle inspired by a Mexican Hat. | |
| | D. B. Joe | He retains his Taxi, Chevy Impala. | |
| | Ryo Hazuki | He rides on a bike borrowed from Naoyuki. | |
| | Ulala | She rides a hovercraft from the first game. | |
| | Akira Yuki | He rides a red OutRun-esque sports car. | |
| | Wolf Hawkfield | He rides a Ferrari Testarossa-esque car. | |
| | Chuih | He rides on the ChuChu Rocket. | |
| | Gillius Thunderhead | He rides on his animal-esque car from Transformed. | |
| | Sakura Shinguji | She rides a vehicle version of her mecha, Kobu. | |
| | Jet the Hawk | He rides on a hoverboard-inspired car. | |
| | NiGHTS | Becomes a vehicle while a Nightopian rides. | |
| | Gum | Her quad bike from Transformed. | |
| | Pudding | Rides her futuristic car from Channel 42. | |
| | Purge | He rides on Purge the King-inspired vehicle. | |
| | MeeMee | A copy of AiAi's F1 Car from Transformed with modifications | |
| | Shadow the Hedgehog | He rides on a motorcycle inspired by GUN. | |
| | Jack Cayman | He rides on his trushty motorcycle as seen in MadWorld. | |
| | Neptune | Rides a form of a bike inspired by her HDD form. | |
| | Reala | Becomes a vehicle while a Nightmaren rides. | |
| | Kazuma Kiryu | | |
| | Leanne | | |
| | Hatsune Miku | | |
| | Segata Sanshiro | He rides a Sega Saturn on car form, a Rocket from his final commercial in plane form, and the Seaman in boat form. | |
| | Alex Kidd | | |
| | Bayonetta | | |
| | Jeanne | | |
| | Vyse | | |
| | Mobo and Robo | | |
| | Vectorman | | |
| | Bean the Dynamite | | |
| | Silver the Hedgehog | | |
| | Cream the Rabbit | | |
| | Joe Musashi | | |
| | Mario (Wii U and 3DS exclusive) | He rides on his Mario Kart-inspired vehicle complete with the hand-glider and underwater mechanics. He is the only character to peform a wheelie via boost. | |
| | Sly Cooper (Playstation 4 exclusive) | He uses the Cooper Van on car form, the Airplane on plane form, and the submarine similar to one Sir Raleigh belongs on boat form. | |
| | Banjo and Kazooie (Xbox One exclusive) | They ride on their Jeep from the first game, complete with Mumbo Jumbo-inspired design. | |
| | Unten | He rides a squared version of his Beorn Buggy. | |
| | Joy | She rides a brain-inspired vehicle, filled with stickers from other Pixar characters. | |
| | Cosmo the Seedrian (DLC) | She rides a rose-inspired kart builded by John. | |
| | Metal Sonic (DLC) | He retains his Metal Booster from the first two games, athrough a little shorter. | |
| | Axel Stone (DLC) | He rides Sega Dreamcast-inspired vehicle on car form, a Sega Saturn on plane mode and the Sega Genesis/Mega Drive on boat form | |
| | Mii (Wii U an 3DS exclusive) | They ride on a Kart inspired by Mario Kart. Varies depending on the weight of the Mii. | |
| | Avatar (Xbox One exclusive) | Rides on a new model of the Ava-car 720 complete with Xbox One themed. | |
Tracks
New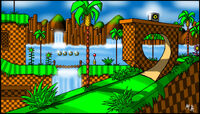 Green Hill Zone - Sonic the Hedgehog
Aquarium Park - Sonic the Hedgehog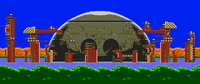 Launch Base Zone - Sonic the Hedgehog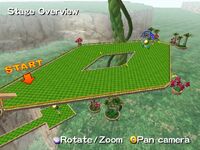 Jungle - Super Monkey Ball
[[File:|200px|]]

[[File:|200px|]]

[[File:|200px|]]

[[File:|200px|]]

[[File:|200px|]]

[[File:|200px|]]

[[File:|200px|]]

[[File:|200px|]]

[[File:|200px|]]

[[File:|200px|]]

[[File:|200px|]]

[[File:|200px|]]

[[File:|200px|]]

[[File:|200px|]]

[[File:|200px|]]

[[File:|200px|]]

[[File:|200px|]]

[[File:|200px|]]

[[File:|200px|]]

Returning
[[File:|200px|]]

[[File:|200px|]]

[[File:|200px|]]

[[File:|200px|]]

[[File:|200px|]]

[[File:|200px|]]

[[File:|200px|]]

[[File:|200px|]]

DLC
[[File:|200px|]]

[[File:|200px|]]

[[File:|200px|]]

[[File:|200px|]]