SEGA All-Star Fighting is a fighting game for the PS3, PS4, Wii, Wii U, Xbox 360, Xbox One, PSV, and 3DS. It is a fighting game, just like Super Smash Bros.
Characters
Starters
Unlockable
DLC
This game has DLC packs. Each of them come with 3 characters, 3 stages, and 3 items.
Cat DLC
This DLC pack wasn't well recieved, but still sold well.
Robo DLC
This DLC pack was very well recieved and was the 2nd best selling DLC pack for the game.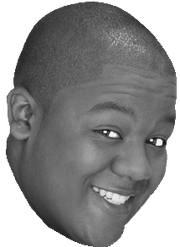 Ad blocker interference detected!
Wikia is a free-to-use site that makes money from advertising. We have a modified experience for viewers using ad blockers

Wikia is not accessible if you've made further modifications. Remove the custom ad blocker rule(s) and the page will load as expected.