Rublitendo Studios
Founded at/in
2014-05-18
Area(s) Served
PL - Nowogard

PL - Dobra

JP - Osaku

SP - Elx

RU - Moscow

CH - Plzeň

UK - London

FR - Nice

US - New York

KA - Montréal

GR - Berlin

SK - Seul

Owner(s)
Rublitendo_Studios
Predecessor
Rublisoft
Parent Company
HAL Labolatory
Subsidiaries
change
Rublitendo Studios (in Japanese: R-Studios) Polish-Spanish-British company, which achieved profitability Fever Video Game mascot is a Crack McGold & Blue the Blue Kirby, known Golden Helmet hedgehog with a friend Blue popopo Called Bluey in the inside of the helmet. 
History
Early
After birth in 2003 This Company Called Komi Productions Inc.
2010's (2014-Present)
After Creating Account on Youtube. Originally called "Swiniapl89" Later "Rublisoft" now in 2015 "Rublitendo Studios"
XXII Era
in Year 2040 1 January, First Time Rublitendo Studios. has Founded in Nowogard (City on Poland), and Now is not a Fanon Company. more Comming soon!
Cooperating companies
Activision
HAL Laboratory (Defuncted by Rublitendo)
Atari
JoWooD
Microsoft Studios (formerly)
Shoen Jump (Anime TV Series and Movies)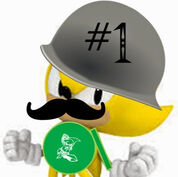 Games
Studios of Rublitendo
Main
Rublitendo Japan Studio which is called R-Studios
Rublitendo YTP This Studio It is often also referred to as R-YTP which publishes Youtube Poop Movies to Youtube
Rublitendo Movies This Studio Which seems Videos
Rublitendo Gamming - Channel of Gamming Without Commentary
Others
Rublitendo Prague
Rublitendo France
Rublitendo Moscow
Rublitendo Berlin
Rublitendo Seul
Rublitendo U.S.A.
Rublitendo U.K.
Rublitendo Española
Robostone Inc. (Rublitendo Canada)
Video Game Consoles
Handheld
Products
Series
Based in Fantendo Games
Links
Trivia
Ad blocker interference detected!
Wikia is a free-to-use site that makes money from advertising. We have a modified experience for viewers using ad blockers

Wikia is not accessible if you've made further modifications. Remove the custom ad blocker rule(s) and the page will load as expected.