Puffz are collectible little Puff Balls of different Nintendo characters. They are sold in different sizes. The smallest ones are about 4 mm tall and 3mm wide and the biggest ones are 20 meters high and 30 meters wide. They are most popular in Japan with over 50,000 sales each day. Every day, 5 new Puffz are released and 6 Puffz are sold out. Here are some of the sold out Puffz
It was long rumored that there where 40,000,000 different Puffz in the world. However major Puff collector John Letus stated that there where really 40,000,001 different Puffz in the world. Ever since then the world of Puffz had changed forever.
Rivalry with Sega
A few months after Puffz where released, Sega released some other collectible puff balls known as Fuzziez. Fuzziez started becoming popular like Puffz, only not as popular. Than rumors started that Sega stole from Nintendo. Some Fuzziez lovers disagreed with that idea and that's what started The war Of the Puff Balls. The war went on. People where dying. The war continued for 10 years until everyone found out that Sega just lost some puff balls in the plash factory, in the paint department. They turned blue and spiky.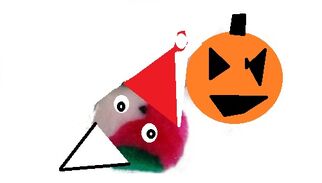 Special Puffz
Puffz weren't just Nintendo characters. Limited addition Puffz are sometimes not Nintendo depending on what time of the year it is. Examples include
Holiday Specials.
Rivals.
Friends.
Food and Minerals.
Stuff that aren't important such as Toads.
Ad blocker interference detected!
Wikia is a free-to-use site that makes money from advertising. We have a modified experience for viewers using ad blockers

Wikia is not accessible if you've made further modifications. Remove the custom ad blocker rule(s) and the page will load as expected.