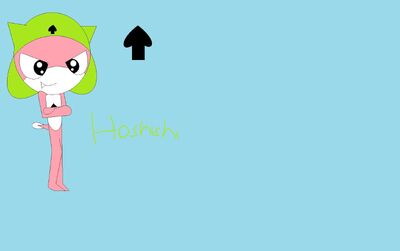 Private Second Class Hoshishi is a bit of a diva. Her team is the Kurara Platoon along side Sgt. Kurara and Corporal Donono. Her beta version featured a different hat design, a smaller white area on her face, and her name was "Starnini". She was a singer and once performed with Sumomo.
Age: about 13-16
Gender: Female
Relatives: N/A
Friends: Kurara, Donono, Sumomo
Boyfriend: Donono
Position: Private Second Class
Enemies: None
Symbol: Spade
Ad blocker interference detected!
Wikia is a free-to-use site that makes money from advertising. We have a modified experience for viewers using ad blockers

Wikia is not accessible if you've made further modifications. Remove the custom ad blocker rule(s) and the page will load as expected.