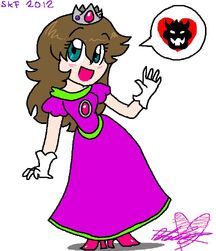 Princess Ida is a princess of Darkland, achieving her place in the Koopa clan showing loyalty to Bowser and his children. She does everything to have the koopa clan satisfied and is good hearted, taking well care of the Koopalings when she must.
She also has an evil side, and shows hate towards the Mario bros., which she has always done. Therefore would gladly appear on Bowser's side on the screens, but yet had no appearance for her low role in the clan and a human princess at Bowser's side would destroy his reputation. 
She has an artistic side and hides a passion for one of the Koopalings yet to be unknown. She is often seen in the castle together with Bowser Jr., whom she loves and cares for as much as she can.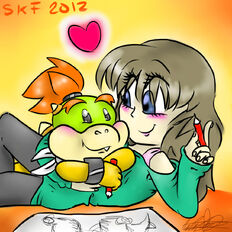 Personality
Ida is kind and clever, even enough for the evil Koopa's of Darkland to catch a liking for her. She doesn't care about the looks of somebody, she thinks what's inside is the most important of all. That's why she has earned a place in the Koopa Troop.
Though usually showing her kindness, she has a short fuse, and can easily burst out on something not agreeing to her, and is stubborn about her opinion.
Her hobbies are drawing, playing games like Super Mario bros. & Minecraft, and taking care of the younger Koopalings.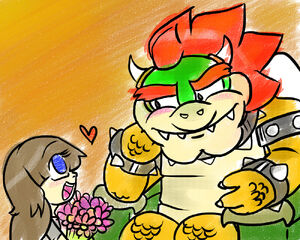 Ad blocker interference detected!
Wikia is a free-to-use site that makes money from advertising. We have a modified experience for viewers using ad blockers

Wikia is not accessible if you've made further modifications. Remove the custom ad blocker rule(s) and the page will load as expected.