Princess Daisy
Comments

52
18,106pages on
this wiki
Princess Daisy

Daisy, the princess of Sarasaland.

Living Town
Sarasaland
Mushroom Kingdom
Various others
Class
Princess
Main Element(s)
Normal
Relative(s)
Peach (Friend)
"Thank You, Luigi, for rescuing me from King Boo. How can I ever repay you?"

—
Princess Daisy
Princess Daisy is the so-called "tomboy" princess of Sarasaland. She is a good friend of Princess Peach amongst others. Some believe that she is involved in a romantic relationship with Luigi. She has a brother named Darice. Daisy first appeared in Super Mario Land, where she was kidnapped by the alien, Tatanga. Daisy has a mentally insane clone named Janie Twice.
Appearances
Edit
Flowery Assistant
Edit
Daisy appears as an Assist Trophy in Super Smash Bros. Blue Heat. Once summoned, she attacks the nearest players with some basic kicks and punches, and then does a finishing blow with either a tennis racket or a golf club. Her outfit is that of the sports titles, and not the core Mario games, where she is in her dress.
Fair and White Princess
Edit
In Super Paper Bros. she appears. Mario is told of a prophecy by Merlon, about the "Fair and White Princess". Mario suspected this princess to be his girlfriend Peach. But was wrong. Daisy was captured by Lord Kala and General Phai. After her capture, she is shown around the castle. she relizes an escape point, she makes a run for it, but is soon stopped by Phai. She is then introduced to all the members of the Agents of Shadow, she then trips and falls on Missile Mike, but actually slipping a note into his coat. This note revealed her location, after Mario & Co. defeated Missile Mike. They lead a raid of Kala's fortress. This was successful and Daisy was rescued. Afterward its was revealed Kala and Phai planned this all along.
Twice the Cooking
Edit
In Super Mario:Dark Tide, Daisy accompanied Luigi and Peach, as a chef.
Ghostly Attack
Edit
Daisy will appear as the main Damsel-in-Distress in the upcoming Luigi Vs King Boo: Quest for the Princess. She is kidnapped by King Boo, and Luigi has to rescue her. Nothing much else has been revealed.
Kidnapped Again
Edit
Daisy returns as a damsel in distress in Super Mario Insurance, along with Peach. Mario and Luigi fight to save her and their karts at the same time.
Super Smash Bros. Series Special Moves
Edit
In the Super Smash Bros. series Adventure Mode for Super Smash Bros. Evolution and Super Smash Bros. breakfighter, she lives with Lucas (Mother) and Riku in Destiny Islands.
Saving her Kingdom
Edit
Daisy appears as the main character in the Super Daisy series. Initially, she was the only playable character in Super Daisy Adventure and Super Daisy 64, but in Game Boy Advance titles and posteriorly, more characters were playable. She has no particular attacks in the first games. On future installements, though, she can get very angry and go on fire to run faster and make ice blocks desintegrate. In almost all games, she needs to fight Tatanga.
Mario Guitar World
Edit
In Mario Guitar World, It has been confirmed that Daisy will be the 2nd Boss in storymode on Pro. If Beaten Daisy will be unlocked as well as other features
Nintendo Princesses
Edit
Daisy is one of the confirmed characters for the upcoming wii platformer Nintendo Princesses. Whether she is playable is unknown.
NRL Player
Edit
Daisy is a player on the Peach Royals team on the multiplayer wii sports game Mario Rugby League. She is a skilled character, her skill is higher than Peach's but her speed is lower. She has the ability to shield herself with a flower to prevent tackling.
In Super Luigi 64, she is kidnapped by King Boo.
In Luigi & Waluigi, she is kidnapped by Rui.
Pikachu's Final Destiny
Edit
Daisy appears as a cameo character in Pikachu's Final Destiny. She wears her sports outfit, and jogs around Ocean Island.
Singalong Superstar!
Edit
Daisy appears as an avatar in every Mario Singalong! Series. She appears in Mario Singalong Superstar!, Mario Singalong Country! (in full cowgirl attire), Mario Singalong Boys vs Girls! and most recently Mario Singalong Disney! where she strikes a friendship with Minnie Mouse and Daisy Duck.
Then in Mario Singalong Rocks! the Princess is involved in the story mode where she along with her good friend Princess Peach are kidnapped by Bowser and trapped behind music doors to be saved by Luigi her boyfriend, and his brother Mario. She reappears in Mario Singalong Down Under! and Mario Singalong Legends!
Super Luigi Wii
Edit
Daisy is kidnapped by Dry Bowser, and so is Mario. In order to save them, Luigi must overcome all fears. Yoshi helps Luigi on this mission in some worlds.
Daisy appears as a cameo in some RenarioExtreme series games. She also appears in the anime, where she is more tomboyish. In this series, her main outfit is her sports outfit.
She returns as a driver in Mario & Nintendo All-Stars Racing 2. She's partners with Peach.
Daisy and Peach appear in Mario Kart: Double Dash!! 3 as partners. However, Daisy's special item is changed from a heart to a flower, though they still function the same way.
In Super Girls, Princess Daisy appears as a contestant. She has a total score of 31, tying her for fourth hottest with Rosalina and Peach.
Super Mario Universe
Edit
She will be appearing in this game. She was first seen waiting for mario and Luigi alongside Peach. She sends a letter to them with Peach inviting them and other heroes to the Festival of the Heroes which celebrates Mario and his friends accomplishments to help create peace within the world. Until Bowser, Tatanga, Ganandorf, and other evil villains find out and get angry that they weren't invited.
In Super Princess Peach: Mushroom Kingdom's Drought, Princess Daisy is only used as a distraction. While she is over at Peach's castle having tea with Peach and Mario, Goombas kidnap her as a distraction so that while Mario is rescuing her, they can take Mushroom Kingdom's water supply. Little do they know that Princess Peach herself is still affected by the powerful vibe scepter...
Daisy is a default playable character in P-Floatie Racers. Her P-Floatie is orange and bears her flower emblem for its decal. She's a lightweight character.
Daisy is one of the unlockable characters found in Super Mario 3D Land: Fun with Friends. She's kidnapped along with Peach at the beginning of the story but she's later rescued and unlocked after defeating the False Bowser at World 5-Castle.
Daisy is a playable character in Super Princess Peach: Wardrobe Warriors. She uses her soccer uniform from Super Mario Stikers. She's the strongest character of the trio and is the only one able to activate Stone Switches.
Along with Luigi, she plays in a central midfield role for Mushroom Kingdom FC in the Fantendo Football League.
Daisy is one of the racers in Super Mario Hover Race.
Daisy appears as a playable character in Mario Kart 8 Wii U. Her special move is Blossom Bomb.
Stats:
Speed: 2.5
Acceleration: 2.5
Drift: 4.5
Handling: 2.5
Off-Road: 3
Daisy appears as a playable character in Mario Kart Wii 2.0
Rescuing Sarasaland by herself
Edit
Daisy becomes the only playable character for the Story Mode of Princess Daisy: The Sarasaland Reconquest as she fights with Tatanga in order to recover her kingdom.
The Rage of Bowser: A Mario Movie
Edit
In The Rage of Bowser: A Mario Movie, Future Daisy is a minor character seen in the prologue and flashbacks to the future where Future Bowser is on the verge of being defeated by our heroes. In the bad future, she and Future Toadsworth teach Future Peach how to make one of the explosives that cripples Future Dry Bowser.
She is the third playable character of this game, she is unlocked during Chapter 3, she wanted to help Peach and  Vivian to save Mario from Bowser. Most of her attacks use flowers.
"
Thank you very much,
Luigi
.
"
—
Daisy, Super Luigi Wii
Navigation Templates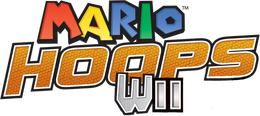 Default Playable Characters
Mario | Luigi | Peach | Daisy | Yoshi | Wario | Waluigi | Birdo | Diddy Kong | Donkey Kong | Bowser Jr | Bowser | Baby Mario | Koopa | Shy Guy | Noki | Mii
Unlockable Playable Characters
Toad | Toadette | Baby Luigi | Fly Guy | Paratroopa | Petey Piranha | King Boo | Dry Bones | Hammer Bro | Dixie Kong | Magikoopa | Boom Boom | Rosalina
Downloadable Playable Characters
Baby Peach | Baby Daisy | Baby DK | Wiggler | Blooper | Pianta | Polari | Dr. Mario | Shadow Mario | Dry Bowser
Mario Kart: Double Dash The Sequel
Starting Characters
Mario, Luigi, Peach, Daisy, Yoshi, Birdo, Toad, Toadette, Koopa, Paratroopa
Goomba, Paragoomba, Shy Guy, Fly Guy, Wario, Waluigi, Rosalina and Luma, Pauline, Mowz, Bandit.
Unlockable Characters
Baby Mario, Baby Luigi, Baby Peach, Baby Daisy, Bowser, Bowser Jr., Donkey Kong, Diddy Kong
King Boo, Petey Piranha, Dixie Kong, Funky Kong, Dry Bones, Dry Bowser, Noki, Pianta
Lakitu, Honey Queen, Hammer Bro., Blooper, Bullet Bill, Banzai Bill, Mii Kart Outift, Mii Bike Outfit
Nitro Courses
Mushroom Cup: Mario's Rainbow Castle, Shroom Circuit, Rainbow Road, Bowser's Fortress, Mariachi Mole Mine.
Flower Cup: Luigi's Mansion II, Koopa's Seaside Bonanza, Shroom Woods, Mowz's Hideout, Paratroopa Party.
Star Cup: Bowser Jr's Castle, DK's Jungle Hijinks, Bullet Bill Highway, Funky Kong Circuit, Music Mania.
Special Cup: Peach's Palace, Fly Guy Isle, Mosh Pit Playroom, Rainbow Road 2, Heatwave House
Hammer Cup: C'est Defino, Rio de Janeiro, Biddybud Dash, Bomb-omb Brigade Prix, Kalimari Railway
Retro Courses
Shell Cup: NDS Luigi's Mansion, 3DS Music Park, N64 Kalimari Desert, GCN Dino Dino Jungle, ARC Mario Beach.
Banana Cup: GBA Shy Guy Beach, GCN Sherbet Land, Wii Dry Dry Ruins, 3DS Koopa City, ARC Yoshi Park 1.
Leaf Cup: Wii Grumble Volcano, GBA Vanilla Lake, NDS Cheep Cheep Beach, GCN Mushroom Bridge, ARC Waluigi Stadium.
Lightning Cup: SNES Rainbow Road, N64 Toad Turnpike, GBA Sky Garden, Wii Wario's Gold Mine, ARC Banana Ruins.
Mega 'Shroom Cup: N64 Choco Mountain, 3DS Maka Wuhu, GCN Luigi Circuit, Wii Rainbow City, ARC Diamond City.
Battle Courses
Nitro: Theatre Stage, Chocolate Cake, Isle Defino, Nintendo Wii, Nintendo 3DS
Retro: Wii Delfino Pier, GCN Pipe Plaza, NDS Tart Top, N64 Double Deck, GBA Battle Course 2