Koopa Paratroopa
Comment

1
18,124pages on
this wiki
Koopa Paratroopa exists, and it can be found in real encyclopedias. You may read more about it here:
Koopa Paratroopas (or just Paratroopas) are a flying variation of Koopa Troopas they are Koopa Troopas allthough they have wings on their backs which allow them to fly in the sky they are a common enemy in the Mario series. When jumped on they usually loose their wings and become regular Koopa Troopas, and then when jumped on again they will be flung out of their shells often becoming Beach Koopas.
Appearance
Edit
Pathverse
Edit
In the Pathverse, Koopa Paratroopas serve as aerial units for Bowser and are usually known for launching Bob-ombs upon structures and destroying them. They are the primary units for depleting resources which are not needed and can have a devastating affect on the towns they raid. Their most frequent causes for death can be long range shots and stormy weather.
Paratroopa Cadet - Paratroopas who are learning to fly efficiently and correctly. Their routines mainly include carrying rocks and dropping them on makeshift structures and doing several air stunts. Should they advance from training, they will be promoted to Paratroopa Aces.
Paratroopa Ace - The primary units used in air raids. Paratroopa Aces' are assigned to drop Bob-Ombs given to them on targeted areas to destroy them. They are usually commanded in a squadron by a Paratroopa Squadron Leader and travel in groups.
Paratroopa Squadron Leader - The Highest ranked Paratroopas in Bowser's arsenal of air units. These Paratroopas organize plans for raids on towns which they execute with their assigned squadrons of Paratroopa Aces. They can be signified from their more larger wings, flight helmet and Mezzo Bob-ombs.
A Paratroopa is a playable character in Super Mario MHL and it's sequel Super Mario MHL: Series 2 agong with many other relatives like Koopa Troopa, and Dry Bones.
A Paratroopa appears playable for the second time in a Mario Kart game in Mario Kart ACTION!.
Sloppy Paratroopas appear in Super Sloppy Bros. as common enemies.
Paratroopa makes an appearance in most of the Koopa Kart games so far. However, due to it not appearing in Super Mario Galaxy or it's sequel, it may not be a character in the upcoming game Koopa Kart Galaxy.
High Flyin' Racer!!
Edit
Koopa Paratroopa makes an appearance in Mario Kart Powers as an unlockable small character. Paratroopa is unlocked by beating Shell Cup on 50cc as Koopa Troopa. Paratroopa's signature Kart colors are red, yellow and beige.
Navigation Templates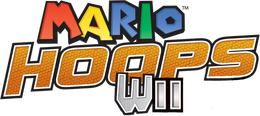 Default Playable Characters
Mario | Luigi | Peach | Daisy | Yoshi | Wario | Waluigi | Birdo | Diddy Kong | Donkey Kong | Bowser Jr | Bowser | Baby Mario | Koopa | Shy Guy | Noki | Mii
Unlockable Playable Characters
Toad | Toadette | Baby Luigi | Fly Guy | Paratroopa | Petey Piranha | King Boo | Dry Bones | Hammer Bro | Dixie Kong | Magikoopa | Boom Boom | Rosalina
Downloadable Playable Characters
Baby Peach | Baby Daisy | Baby DK | Wiggler | Blooper | Pianta | Polari | Dr. Mario | Shadow Mario | Dry Bowser
Mario Kart: Double Dash The Sequel
Starting Characters
Mario, Luigi, Peach, Daisy, Yoshi, Birdo, Toad, Toadette, Koopa, Paratroopa
Goomba, Paragoomba, Shy Guy, Fly Guy, Wario, Waluigi, Rosalina and Luma, Pauline, Mowz, Bandit.
Unlockable Characters
Baby Mario, Baby Luigi, Baby Peach, Baby Daisy, Bowser, Bowser Jr., Donkey Kong, Diddy Kong
King Boo, Petey Piranha, Dixie Kong, Funky Kong, Dry Bones, Dry Bowser, Noki, Pianta
Lakitu, Honey Queen, Hammer Bro., Blooper, Bullet Bill, Banzai Bill, Mii Kart Outift, Mii Bike Outfit
Nitro Courses
Mushroom Cup: Mario's Rainbow Castle, Shroom Circuit, Rainbow Road, Bowser's Fortress, Mariachi Mole Mine.
Flower Cup: Luigi's Mansion II, Koopa's Seaside Bonanza, Shroom Woods, Mowz's Hideout, Paratroopa Party.
Star Cup: Bowser Jr's Castle, DK's Jungle Hijinks, Bullet Bill Highway, Funky Kong Circuit, Music Mania.
Special Cup: Peach's Palace, Fly Guy Isle, Mosh Pit Playroom, Rainbow Road 2, Heatwave House
Hammer Cup: C'est Defino, Rio de Janeiro, Biddybud Dash, Bomb-omb Brigade Prix, Kalimari Railway
Retro Courses
Shell Cup: NDS Luigi's Mansion, 3DS Music Park, N64 Kalimari Desert, GCN Dino Dino Jungle, ARC Mario Beach.
Banana Cup: GBA Shy Guy Beach, GCN Sherbet Land, Wii Dry Dry Ruins, 3DS Koopa City, ARC Yoshi Park 1.
Leaf Cup: Wii Grumble Volcano, GBA Vanilla Lake, NDS Cheep Cheep Beach, GCN Mushroom Bridge, ARC Waluigi Stadium.
Lightning Cup: SNES Rainbow Road, N64 Toad Turnpike, GBA Sky Garden, Wii Wario's Gold Mine, ARC Banana Ruins.
Mega 'Shroom Cup: N64 Choco Mountain, 3DS Maka Wuhu, GCN Luigi Circuit, Wii Rainbow City, ARC Diamond City.
Battle Courses
Nitro: Theatre Stage, Chocolate Cake, Isle Defino, Nintendo Wii, Nintendo 3DS
Retro: Wii Delfino Pier, GCN Pipe Plaza, NDS Tart Top, N64 Double Deck, GBA Battle Course 2