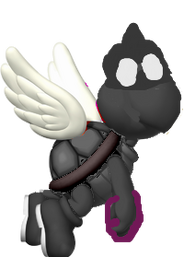 This is a Kunai Production! Do not edit besides spelling errors!
Paradrake is the main hero of the Paradrake (Series). He is a Paratroopa, and part of the Koopa Rebels.
Appearance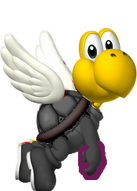 Paradrake is a normal Paratroopa. But he wears full body armor. He wears black shoes. He has a grey mask and a black shell. He wears frontal armor. He has white wings.

Abilities
Paradrake is a psychic Paratroopa. He can fly, of course, and send air waves. He can go in his shell, and at the same time, fly.
Ad blocker interference detected!
Wikia is a free-to-use site that makes money from advertising. We have a modified experience for viewers using ad blockers

Wikia is not accessible if you've made further modifications. Remove the custom ad blocker rule(s) and the page will load as expected.