Shock'Ed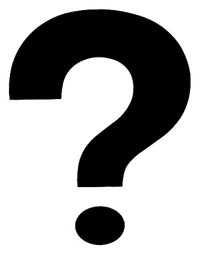 Hero Number
013
Availability
Paid
Paradigm Shift
Upbeat Electricks
Shock'Ed (also known as Edwin "Ed" Coderick) is one of the many playable characters in Paradigm and the 13th character to be added.
Background
Shock'Ed is a nickname of Edwin "Ed" Coderick, a 16-year-old high school trouble-making student and a professional rollskater. His origins take place in a meteroplois called Neonoki (a combination of Tokyo and Dubai), in which he gained his powers after he was affected by electricity. 
Description
TBA...
Gameplay
Shock'Ed is a speed character who can attack enemies using his acrobatic moves and electric abilities.
Movelist
Abiity
Description
Ability
Description

Dubstep Battler

Shock'Ed summons his quick attacks such as double punches, kicks, and head-smash.
HoverShock
Shock'Ed charges up his speed with his rollskate shoes.
Acro-Maniac
Shock'Ed performs his acrobatic moves with cartwheel, backflips and twistkick 
Jam'In Tornado!
Shock'Ed performs his breakdancing moves.
Ability
Description
Upbeat Electricks
Shock'Ed's Paradigm Shift, when activated.
Skins
TBA...
Quotes
TBA...
Gallery
TBA...
Trivia
Shock'Ed was inspired by DC Comics' The Flash, Mega Man Volnutt from Mega Man Legends, Beat from Jet Set Radio, and Itsuki "Ikki" Minami from Air Gear.
The nickname "Shock'Ed" comes from the word "Shocked" with the name of the character "Ed"
Ad blocker interference detected!
Wikia is a free-to-use site that makes money from advertising. We have a modified experience for viewers using ad blockers

Wikia is not accessible if you've made further modifications. Remove the custom ad blocker rule(s) and the page will load as expected.