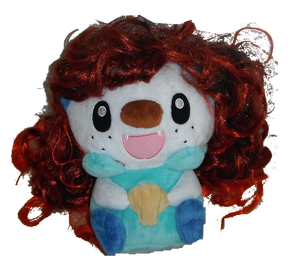 Ossawutt is the main character in the series "
OSSAWUTT IN POLEESLAND
". She is an
Oshawott
Personality
She likes to have friends, go on journeys, and to solve mysteries.
Relationships
Ossawutt is friends with Sneevy. They are kidnapped together by Eghmon and Ossawutt goes off to look for Sneevy on her own after being rescued by Peekashoe.
Ossawutt is also friends with Peekashoe. Peekashoe rescues Ossawutt over Sneevy. Ossawutt feels lonely when not with Peekashoe.
Eghmon is Ossawutt's enemy. Eghmon turned Ossawutt from a figure into a plush, and kidnapped Ossawutt.
Gallery