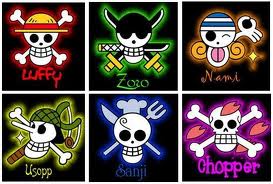 One Piece: Vengence of the Space Pirate

Please do not edit this page is under construction so please don't unless you have permission.
One Piece: Vengence of the Space Pirates is a fan-made, Fighting, Action videogame, developed by the Sim Ltd. and published by Nintendo for the Nintendo Wii. This game is a pirates showdown, with it being the latest One Piece Adventures series.
Gameplay:
Following its predecessors, OP: VSP uses a battle system unlike that of typical fighting games. Players can choose from a large selection of characters, each attempting to knock their opponents, begging for mercy In many different stages. The characters in the previous games, are mostly the characters you will be playing in this game. Instead of using the traditional health bars that minimize every hit you contain from enemies. This time you get a bar with a special amount of health written and when you get hit the top fraction minuses like in Pokemon games. When your health minimizes you struggle to live longer. Each character has a different ammonut of health. Most thin characters are strong and rapid but have little health, that is the same in this game aswell. When a character is bleeding bad it is saying that you are going to die soon. Once you die that character looses a life. All 4 players can have 5 lives each.
Ad blocker interference detected!
Wikia is a free-to-use site that makes money from advertising. We have a modified experience for viewers using ad blockers

Wikia is not accessible if you've made further modifications. Remove the custom ad blocker rule(s) and the page will load as expected.