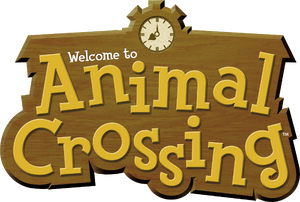 The Animal Crossing series is a mini world in Nintendo Unlimited. It is a small world with two locations to explore. 
Gameplay of the Animal Crossing World
The gameplay is quite similar to the normal Animal Crossing formula. You are the mayor once again, you can name your town to what pleases you. You can build your perfect house and travel across to different places. You also can live next to your Nintendo Network friends in a place called "Nethood". You can also build even more tourist attractions, including a bowling arena, sports stadium, and market.
NOTE: This is the only world without enemies or any other appearence of the Baddies/Tendarks.
World Goals
Areas
| Area Name | Description |
| --- | --- |
| My Town (NOTE: You choose the town name) | Now you can have your very own town, you can be the mayor as well. You make the decisions, and you can fish and catch bugs any time you want, you can even live next to your Nintendo Network friends. |
| Tortimer Island | The island is more beautiful and majestic, you can play some fun mini-games and explore the whole island with your friends, you can also catch rare fish and exotic bugs that you can't find in your town too. |
Realies
Figurines
| Figurine | Description |
| --- | --- |
| Villager | Evi... I mean, you can look just like the Animal Crossing Villager, It's like your not even a Mii at all! |
| Tom Nook | Everyone loves Tom Nook, you can look just like Tom Nook and pretty much be Tom Nook! |
| Isabelle | The helpful animal from New Leaf gets a costume! You can now be the sweet Isabelle and run the town at the same time! |
Hexles
Hole Chomp
Revival Water
Catch Throw
Summoning Cards
None, there is no enemies in this world.
Music Played
Ad blocker interference detected!
Wikia is a free-to-use site that makes money from advertising. We have a modified experience for viewers using ad blockers

Wikia is not accessible if you've made further modifications. Remove the custom ad blocker rule(s) and the page will load as expected.