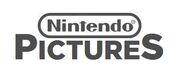 Nintendo Pictures is the motion picture distribution and production company arm of Japan's largest multinational consumer electronics company, Nintendo. It is one of the mini-major film studios. It was originally a children's film label until Nintendo's decision to make films for teens and adults as well. It was originally a member of the Motion Picture Association of America, until the studio had a dispute between children's entertainment and mature content. It mainly focuses in animation, but it also releases live-action films. It was founded in 2009 as a distribution company with the release of Mario Bros. Meets The Berenstain Bears, which is an animated crossover between the DiC-produced Mario cartoons and the PBS Kids version of The Berenstain Bears. The studio's first film to receive an R-rating was The Gangster.
Ad blocker interference detected!
Wikia is a free-to-use site that makes money from advertising. We have a modified experience for viewers using ad blockers

Wikia is not accessible if you've made further modifications. Remove the custom ad blocker rule(s) and the page will load as expected.